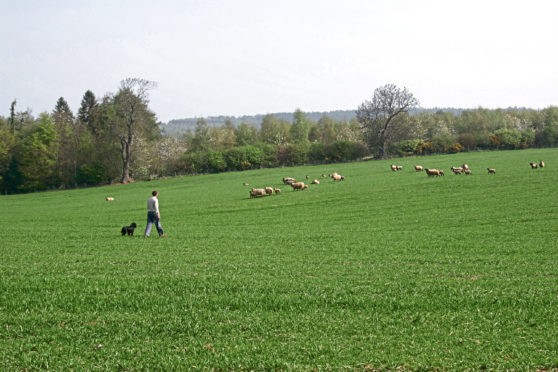 The number of livestock worrying incidents reported to Police Scotland increased by more than 50% in the spring.
Figures reveal that between February and May, 81 incidents were investigated – 28 more than last year – and 55 people were reported to the procurator fiscal.
The police said although farmers were more willing to report incidents, a large number were not reported.
Incidents involving sheep were the most prevalent with most resulting in injury or death to the livestock, and in many incidents the dogs were alone and local to the area.
Chief Superintendent John Mckenzie said: "These figures indicate further work requires to be done in highlighting not just the message about an owner or person responsible keeping a dog on a lead if there is livestock near but a more general awareness message regarding responsible dog ownership, both in the home and when outside."
NFU Scotland legal and technical policy manager, Gemma Cooper, said: "We believe it remains a hugely under-reported issue and we would encourage farmers to report livestock worrying incidents to police as soon as is practical."