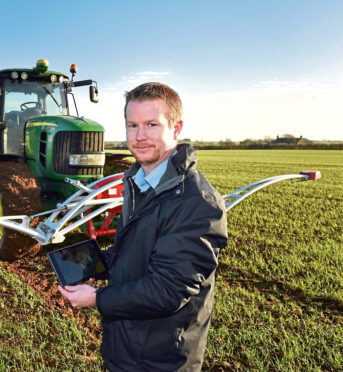 North-east agronomist Lewis McKerrow has joined crop specialist Hutchinsons as its new digital farming manager.
Mr McKerrow, based in Aberdeen, joins the firm from Agrovista where he led a precision technology team.
Mr McKerrow will plan, develop and implement various elements of the company's field-based IT systems.
He said: "My aim is to help develop the next generation of digital solutions that will support and provide vital insight into the future of crop production for our clients and our agronomists. It is essential that such new technology delivers real value to both farmers and agronomists and ultimately ensures that our clients are able to farm more sustainably and profitably for the future."
Hutchinsons managing director Andrew McShane said: "The Hutchinsons business is fully committed to continued investment in the development of innovative but practical technologies, systems and crop management services for our growers and our agronomists.
"We are delighted that Lewis is joining us to help us develop and deliver this vision for the future."