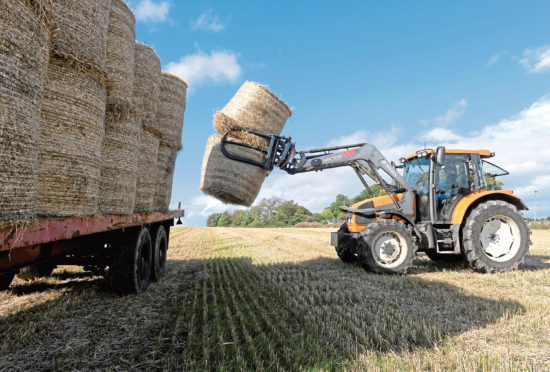 Advice on how to manage limited straw stocks is being made available to farmers and crofters by AHDB.
The farm levy body has published two advisory notes to help producers cope with straw shortages this winter.
The first – Checklist for making best use of limited straw stocks – is aimed at dairy, beef and sheep producers with advice on feeding, bedding and general straw management.
The second – Alternative bedding for pigs – outlines bedding options, including lesser-used alternatives such as woodchip and shredded paper, for pig producers.
AHDB knowledge exchange manager, Gavin Dick, said the advisory notes contained as much practical advice as possible.
"We know from speaking to farmers and NFU Scotland that people are really concerned about coping with very little straw over the winter.
"Of course farmers will already be working on different ways to plug any gaps, but we hope this advice will give them a few more options to consider," said Mr Dick.
Attention to detail will be key, added Mr Dick, and producers are advised to accurately forecast their straw requirements, both for bedding and feed, and to ensure there is no potential for dampness to creep in and damage straw.
Advice is also given on how to make bedding straw stocks last longer through little and often applications, as well as tips on selling stock early, culling poorly performing stock, and maximising growth rates of retained stock to make the most of the available feed.
The pig advisory note says that although barley and wheat straws are favoured, alternatives such as shredded paper, which is cheap and dust-free, work well in the farrowing house.
NFU Scotland welcomed the publication of the guidance.
The union's president, Andrew McCornick, said: "Through our 12-week straw and feed campaign we have been encouraging farmers and crofters to assess their business needs, plan ahead and look at alternatives following a prolonged dry spell earlier in the summer."
He said the advice, which was published following the industry drought summit held on August 1, may help to provide some farmers with clarity and advice on what they should be doing when it comes to straw.
The advice is available at www.ahdb.org.uk/drought