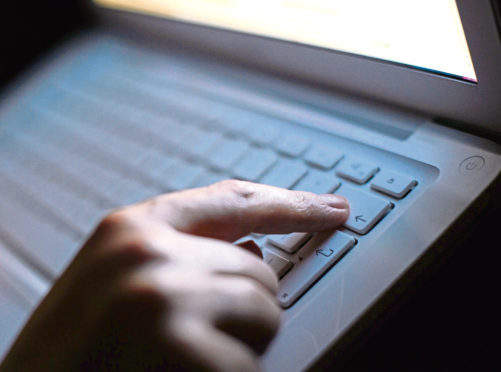 A Scottish farmer has been left thousands of pounds out of pocket after falling victim to a convincing online scam known as "ghosting".
The anonymous Ayrshire producer is now warning industry colleagues to be on guard after discovering there is no guarantee that he will get his money back.
The farmer had agreed to buy new machinery from a dealer and was negotiating a finance agreement with his bank through phone calls and emails when halfway through the email correspondence the bank replied with "revised" account details. This email was convincing because it bore the electronic signature of the bank with the usual fraud warnings, telephone numbers and logos attached, so the farmer duly sent the money to this account believing everything to be in order.
He later received a call from the dealer asking for payment on the machine and when he contacted the bank he was told they had been unable to complete the transaction as he had suddenly stopped replying to emails halfway through the conversation.
It transpired the scammer had succeeded in hacking the email account and removing the banker from the conversation before mimicking emails from the bank.
The farmer said: "Please be vigilant folks. Even in hindsight, and having reviewed the emails, the only indication that an intruder had taken over the email conversation with the bank was a very slight change in writing style – something that we simply assumed was a banker typing in a hurry.
"It was a very convincing scam that has stung us, leaving us several thousand pounds out of pocket."
The bank involved has launched an investigation into the scam in conjunction with Police Scotland's fraud team.
Sergeant Alan McDowall of South Ayrshire Community Policing Team reminded farmers that information and advice is available on the Keep Secure Online section of the Police Scotland website.
He added: "Cybercrime can take many different forms therefore it is important to be aware of current and emerging trends involving this type of criminality."