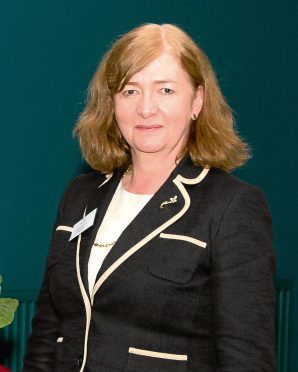 The British Veterinary Association (BVA) has awarded its most prestigious scientific award to Moredun Research Institute scientific director Professor Julie Fitzpatrick.
Prof Fitzpatrick is the recipient of the Dalrymple-Champneys Cup and Medal, which is presented each year to a BVA member to recognise work of outstanding merit that will encourage the advancement of veterinary science.
As well as being Moredun scientific director, Prof Fitzpatrick is chief executive of the Moredun Group and chairman of the Animal and Plant Health Agency's scientific advisory panel, and the Southern African Centre for Infectious Disease Surveillance.
"Prof Fitzpatrick has raised the prestige of the veterinary profession through her leadership in veterinary science," said BVA president John Fishwick. "Her dedication to improving livestock health through science and education has benefitted veterinary and farming communities across the world."