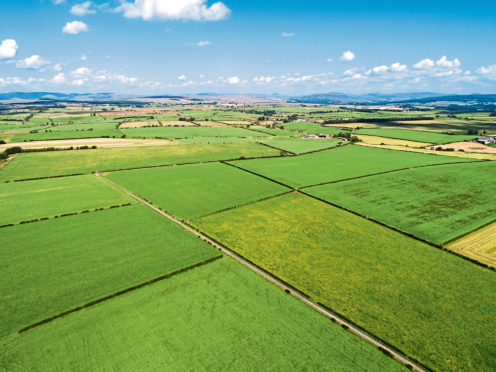 Almost 9,000 acres of agricultural and forestry land has been launched to the market for £19.5 million.
The Evertown portfolio, located on the Borders Estate in Dumfries and Galloway, is being offered by one of Scotland's biggest landowners, Buccleuch, as a whole or in 18 lots.
Buccleuch said any sale of land encompassing tenanted farms would see current leasing agreements honoured. It said tenants who live on their farms on long-term tenancies have been offered the chance to buy their farms and farms occupied on 1991 Act tenancies are not part of the sale.
"As the Buccleuch business continues to evolve, we have to reflect the fact the productive use of land is a far more complex proposition than it was previously," said Buccleuch chief executive, John Glen.
"We are committed to achieving the best use of land and part of that strategy involves reducing our footprint. These land holdings being brought to market offer a wide variety of opportunities for prospective owners."
He said selling the land would allow Buccleuch to care for its remaining holdings more manageably, and enable the business to invest in other parts of its rural enterprises.
"We have been in discussion with tenant farmers who have expressed an interest in buying their farms for some time and these are continuing. Other tenant farmers who have not yet indicated an interest to buy can, of course, do so," added Mr Glen.
"Farms occupied on 1991 Act tenancies are not part of this marketing and current lease arrangements on other farms would be honoured by the new owner as we have stipulated as part of the sale process."
Charles Dudgeon of Savills, which is advising Buccleuch, said: "Evertown is a significant portfolio comprising farms, productive farmland, commercial forestry and extensive planting opportunities.
"We are anticipating a good level of interest."