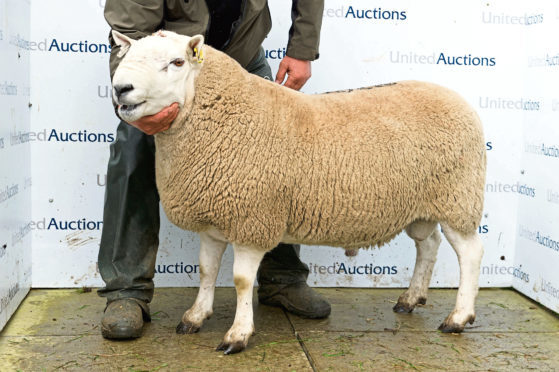 Trade passed last year's highs when rams sold to £14,000 once and £11,000 twice at the sale of North Country Cheviot rams and females at United Auctions, Lairg, yesterday.
These top prices helped push the ram average to £1,081.87 for 262.
This compared to £1,128.40 for 270 last year.
However, females met a much stickier demand with many producers finding their trade back up to £50 per head on the year.
It was the seller of last year's top lot at £13,000 that achieved the £14,000 price when the Suisgill flock shepherded by David Henderson hit that mark.
That was paid by Norman and David Douglas, Whitehope, for a two-shear ram by Borgie Tank, a £7,500 ram bought at Lairg three years previously
Suisgill also received £4,500 for another by the Borgie sire, this time from Hugh MacKenzie for Badanloch.
The first of two at £11,000 sold to Suisgill and came from Torrish, shepherded by David's father, Dennis Henderson.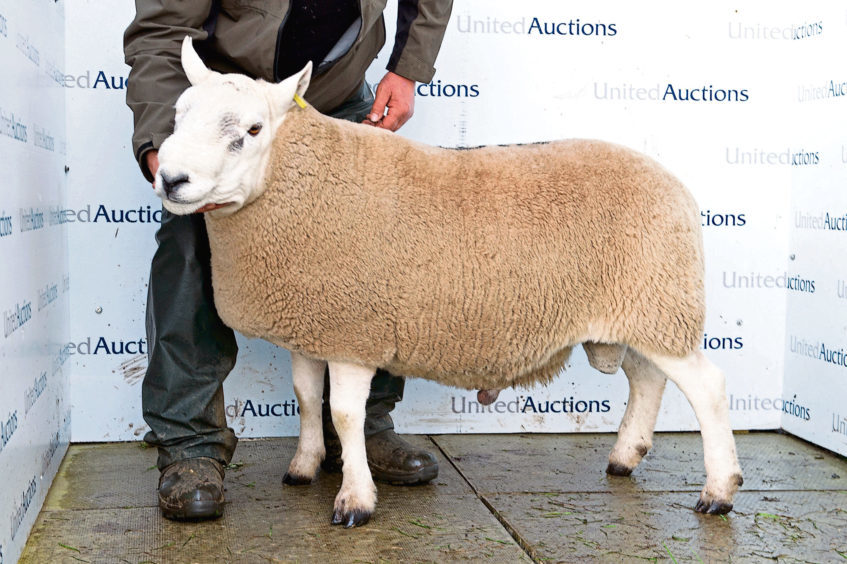 Another two-shear, he is among the first crop sold by a Clebrig sire bought four years ago.
Robert MacDonald, Castle Grant Home Farm, paid £4,200 for another from Torrish, with this one by a Rhifail tup.
The second £11,000 bid came later on in the sale when Badanloch received that from the Allen family, Stouphill, for a two-shear by North Loch Naver Nomad, a ram loaned from Hugh's wife, Jan, which also bred Badanloch's £7,000 tup at last year's sale.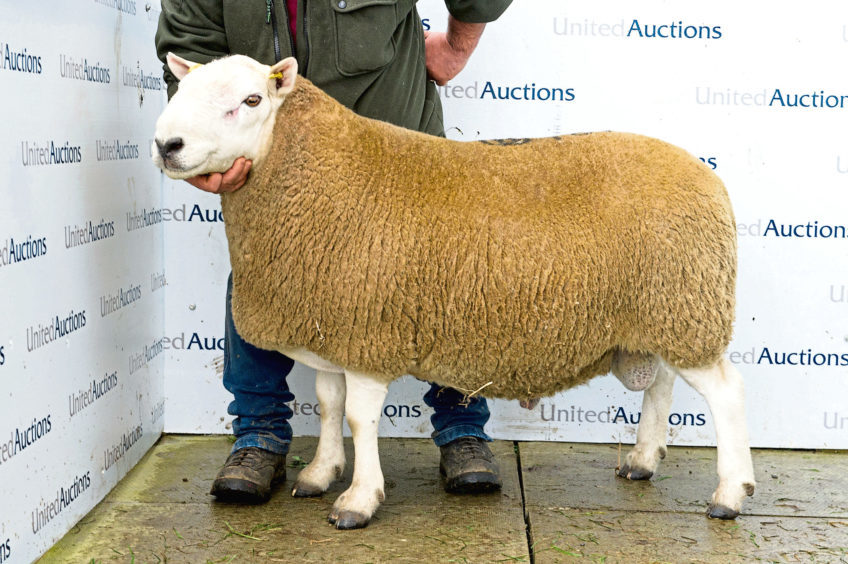 Another the same way bred from Badanloch was then knocked down to Joyce Campbell and Ian Macleay, Armadale, for £7,200.
Then, Suisgill paid £4,500 for a Badanloch two-shear by Keppoch Giant.
Achentoul then paid £4,200 for another by North Loch Naver Nomad from Badanloch.
A fourth top price fell just short of the five-figure bracket when Whitehope received £9,500 from Badanloch for a two-shear son of the £1,200 Attonburn Rebus.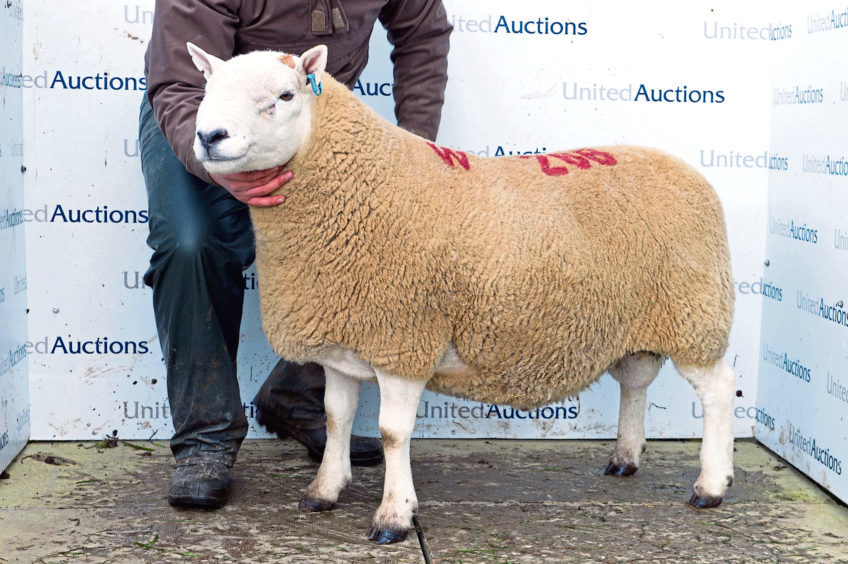 Making £6,000 for the Sorbietrees flock managed by Drew Oliver was a two-shear son of the £2,200 Whitchester Ranger that goes back to a Badanloch sire. He sold to Hugh and Sandy Wilson, Newbank.
Just behind at £5,200 when sold to Alan Hutcheon, manager at Linhope Farming's Hartside Hill flock, was a three-shear from Philiphaugh, managed by Alan Cowens.
He is by the home-bred Philiphaugh Robert the Bruce that sold to Armadale for £2,000.