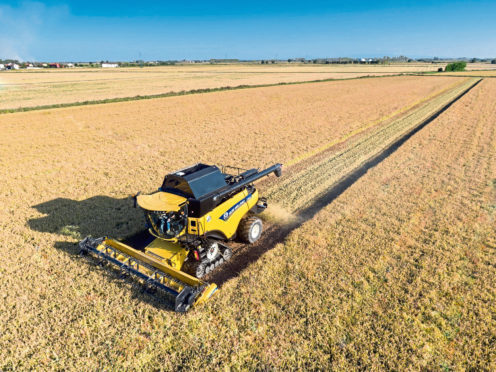 Difficult weather and a decrease in the amount of cereals grown have been blamed for an estimated 9% decrease in production this season.
The Scottish Government's chief statistician yesterday released the first estimates for the 2018 Scottish cereal and oilseed rape harvest.
The estimates suggest a 9% drop in production to 2.6 million tonnes, due to a 3% decrease in the area of cereals grown to just over 1.037m acres, coupled with a 6% decrease in yields.
Government said: "The statistics show that 2018 was a difficult year with unfavourable weather conditions experienced in winter 2017 and spring and early summer.
"However, crops that were sown later in spring have generally done better than those sown earlier."
Spring barley yields are expected to be down 10% and production back 7% on 2017 as a result of the poor performance of crops sown earlier in the year.
Winter barley yields are expected to rise slightly. However production is likely to be back 18% due to a decrease in the area sown following difficult weather in late 2017.
Estimates for other crops, including wheat, oats and oilseed rape, suggest performance to be similar, or slightly back on, last year.
NFU Scotland (NFUS) combinable crops chairman Ian Sands, who farms at Balbeggie, Perth, said the estimates would come as no surprise to growers.
He said: "Planting conditions in autumn 2017 and spring 2018, combined with the summer drought, were always going to challenge yields and production in Scotland.
"More of a concern for livestock producers is that, if anything, straw yields were even poorer than cereal yields."
NFUS policy manager Peter Loggie said results from the union's annual arable crop survey were more pessimistic than the government estimates, with average yields down for all crops.
He added: "We found wheat and winter barley yields were up a few percent in the north-east and spring oats were up in the Highlands and islands."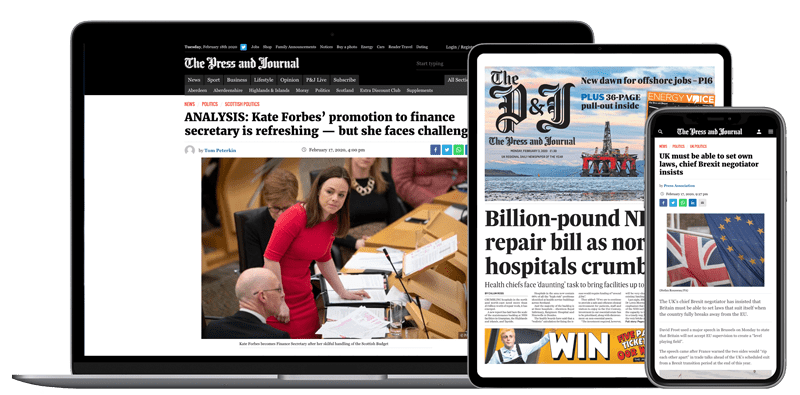 Help support quality local journalism … become a digital subscriber to The Press and Journal
For as little as £5.99 a month you can access all of our content, including Premium articles.
Subscribe