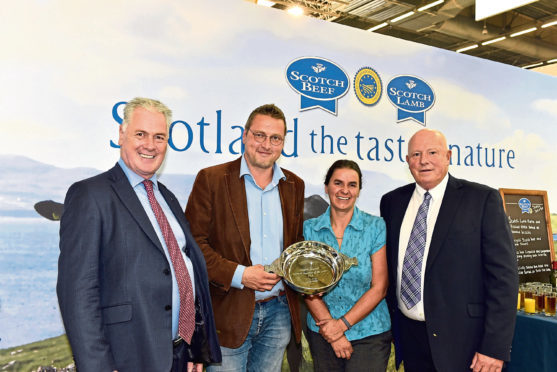 Scottish beef, lamb and pork processors have reported strong interest this week from both new and potential overseas customers at SIAL Paris, one of the world's leading food fairs.
"We are here to seek out and welcome new export opportunities" said Quality Meat Scotland (QMS) chairman Kate Rowell, speaking from the organisation's all-industry stand at the event, attended by 160,000.
"We've been focusing on strengthening our relationships with much-valued, long-established overseas customers who recognise all that sets our beef, lamb and pork apart," she said.
Having secured Scots beef and lamb exports worth around £75 million in the past year, the obvious challenge for Scottish firms is to make sure their relationship base is strong enough for Brexit.
QMS chief executive Alan Clarke said: "It is vital that we continue to build on our already strong market presence in Belgium and France, and of course across Europe."
His comments followed a presentation to recognise the "longstanding loyalty and commitment" to Scots meat by Belgian importer Good Meat and French importer Neo Viandes.
Good Meat has been buying Scotch Beef and Lamb from Kepak- McIntosh Donald since the late 1980s while Neo Viandes, supplied by Millers of Speyside, distributes Scottish beef to high-end restaurants, hotels and bars.
Meanwhile, new QMS figures show the EU accounting for 97.5% of Scots beef exports by value and 98% by volume in the past year. Scottish sheepmeat exports during the same period totalled more than £30m, with the EU accounting for more than 97% by value and around 96% by volume.
With SIAL Paris drawing trade visitors from 194 countries, the event also gave exporters an opportunity to expand their global sales network.
Andrew Duff of Wishaw-based MacDuff 1890 said: "We're looking at potential export opportunities in Singapore and Hong Kong as well as looking ahead to the future with Japan."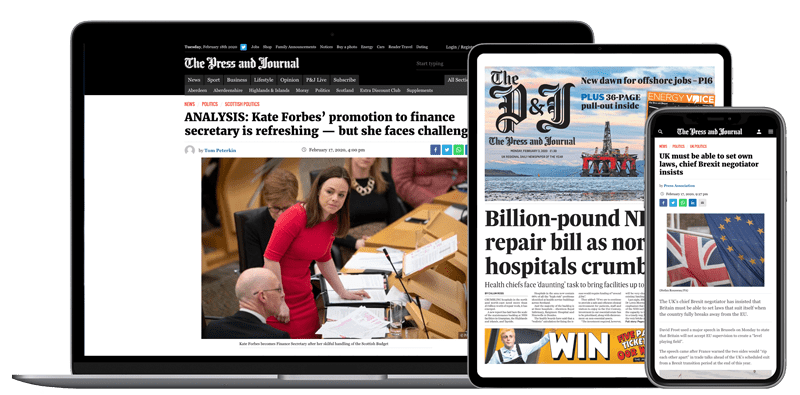 Help support quality local journalism … become a digital subscriber to The Press and Journal
For as little as £5.99 a month you can access all of our content, including Premium articles.
Subscribe