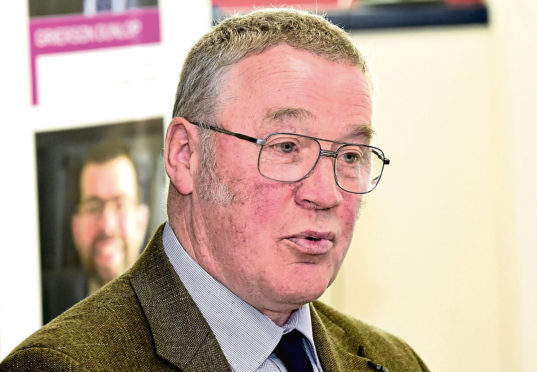 The chief of Scotland's farming union says he is sick of farmers and crofters being regarded as "eco-vandals" and the "eco-bogeymen".
NFU Scotland president Andrew McCornick said negativity around the industry was making life difficult for producers.
"The extremists seem to be making a lot more noise," said Mr McCornick at the union's autumn conference in Birnam.
"It's as if we are the eco-vandals and that's far from the truth. They are making out we are laying waste to the countryside and that we are cruel and have no sense of care for our livestock. We are being accused of degrading our land."
He said agriculture was unfairly targeted and people seemed to forget about the amount of land being brought out of agricultural production to make way for roads and housing.
"There needs to be a reality check on what's going on out there in the world," added Mr McCornick.
"Roughly an area the size of Kirkcaldy is disappearing from Scotland every year and yet we are the eco-bogeymen."
He said the role of agriculture and the benefits it brings to the wider economy needed to be better communicated.
"Farmers and crofters are the environmentalists, the food producers and the job creators," added Mr McCornick.
"We are the landscape custodians and the backbone of the rual economy."