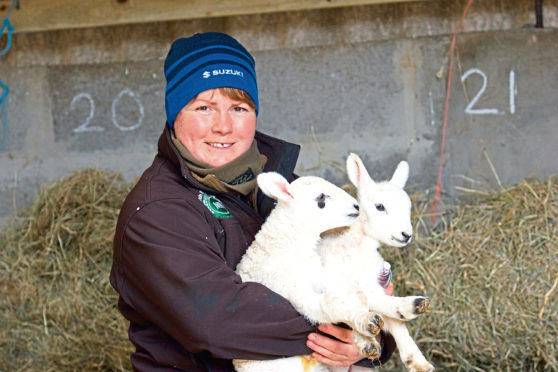 Women working in agriculture are invited to a special event next month.
The Women in Agriculture Scotland event takes place on Tuesday November 6 at the Royal Bank of Scotland's conference centre at Gogarburn, near Edinburgh.
Organisers say the event will feature a range of speakers and panellists to inspire women in farming, forestry and rural businesses to "recognise their collective contribution and give them a valuable opportunity to speak".
The keynote speaker is Sutherland sheep farmer and co-chairman of the Scottish Government's Women in Agriculture Taskforce, Joyce Campbell.
She said: "I will be focusing on my journey in the Scottish agricultural industry.
"I will talk about how I became confident to speak up and have my voice heard and how I use social media to tell my story.
"Everyone who's involved in Scottish agriculture, including the companies which support our farms, all have brilliant stories to tell but we all need to get that message out to the consumers."
The event will feature a panel session chaired by Royal Highland and Agricultural Society of Scotland chief executive Alan Laidlaw. Panellists include: AgriScot chairman Robert Neill, dairy farmer and Scottish Enterprise Rural Leader Colin Fergus, and Oxford Farming Conference director Sally Williams.
Next month's event runs from 10.30am to 2pm.
Tickets can be booked at https://www.eventbrite.co.uk/e/women-in-agriculture-scotland-making-your-voice-heard-tickets-51150849568.