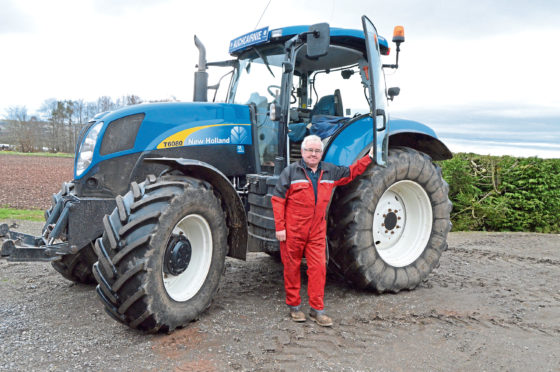 As Scottish agriculture reels from two fatal accidents this week, the farmers union has stepped up guidance on working at height, the industry's second-highest cause of death.
The already grim farm fatality figures for 2018 were compounded by the recent deaths of 26-year old Ian Whellans from Kelso and farm contractor Neil Ironside from Turriff.
NFU Scotland (NFUS) say at least eight people die across Great Britain as a result of a fall from height, with many others suffering severe injuries. Falls often happen from roofs, lofts, ladders, vehicles, bale stacks, and unsuitable access equipment such as buckets.
Laurencekirk farmer Ian Argo from Auchcairnie suffered a serious injury after falling because of coming out of his tractor front-facing – the "wrong way" – after doing it that way for years. He dislocated his knee cap and severed tendons and had to undergo an operation which left his leg in a brace frame for three months.
He said: "I got out of the tractor, effectively the wrong way, and the next thing I knew I was lying on the ground. I'm not sure whether I slipped or tripped, it happened so fast.
"At the time I was working alone and I tried to get up but couldn't get my left leg to work. There was no blood and I wasn't feeling any pain at that point, but I could see that my knee cap had moved significantly up my leg. I then tried to phone someone, however I soon realised that my phone was in the tractor cab and there was no way I could reach it."
Full guidance for working safely at heights can be found at: www.hse.gov.uk/agriculture/topics/falls.htm or www.yellowwellies.org/working-at-heights/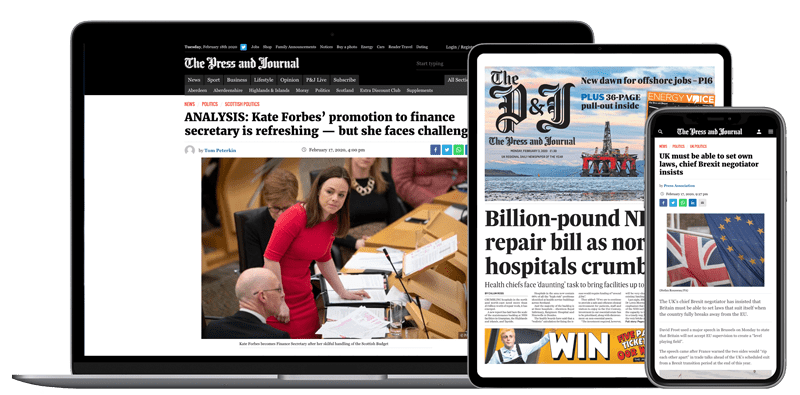 Help support quality local journalism … become a digital subscriber to The Press and Journal
For as little as £5.99 a month you can access all of our content, including Premium articles.
Subscribe