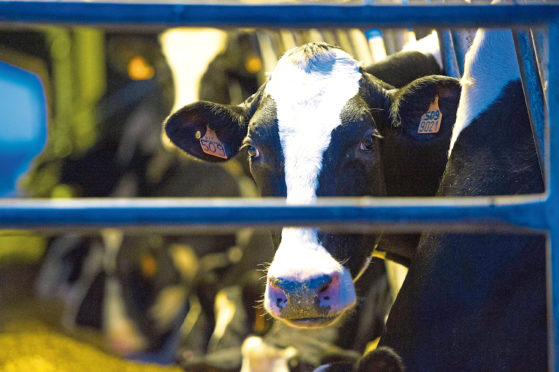 Dairy farmers supplying Muller are being offered a 0.5p a litre premium if they commit to herd health and welfare improvement schemes.
The processor, which is the main milk buyer in the north and north-east, is launching its Muller Direct Premium on January 19.
Open to all of its non-aligned farmer suppliers, the premium offers an additional payment worth 0.5p a litre in return for participation in three herd health initiatives.
The first is the Muller Direct Farm Insight Programme – an on-farm health and welfare assessment, which aims to provide bespoke advice, benchmarking and highlight potential savings.
The second is the Muller Direct Antibiotic Programme, which is designed to manage and reduce unnecessary use of antibiotics, and the third is the National Johne's Management Plan, which aims to control and eradicate Johne's.
Muller said the premium, which could be worth £10,000 to a farmer producing two million litres a year for the company, will be paid in a lump sum in January 2020.
"The Muller Direct Premium 2019 initiative is another means to help our Muller direct dairy farmers build better, more sustainable businesses, securing long-term success and benefiting the dairy supply chain as a whole," said Muller milk supply director Rob Hutchison.
"We know Muller Direct farmers are committed to the health of their herds. Many have already taken important steps to address the unnecessary use of antibiotics, manage Johne's and look for ways to improve overall health and welfare. We are confident the benefits of participating, in terms of potential improvements in herd health and welfare coupled with the value of benchmarking and sharing best practice, will be significant."