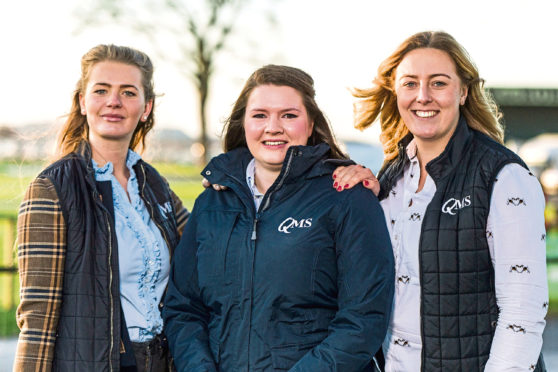 Red meat levy body Quality Meat Scotland (QMS) has announced a number of new appointments to its team.
The organisation, which oversees the assurance and promotion of the Scotch Beef, Scotch Lamb and Specially Selected Pork brands, has appointed three new members of staff.
Firstly, Sarah Millar has been taken on as project manager for the QMS industry development team.
Mrs Millar, who previously worked at Soil Association Scotland, is a member of the Scottish Government's National Council of Rural Advisors and former agri and rural affairs chairman at the Scottish Association of Young Farmers' Clubs.
In her new role she will be tasked with delivering a range of projects aimed at improving the productivity, profitability and sustainability of livestock farmers in Scotland.
Meanwhile, Emily Symonds has been recruited as a project officer in the QMS market development team.
Ms Symonds, who studied animal science at Aberystwyth University, previously worked in a technical and quality control role at a meat processor.
At QMS she will work with stakeholders across the supply chain, with a particular focus on processing and developing key export markets.
Lastly, Katie Cumming, who grew up on a mixed farm in Aberdeenshire, has joined the QMS brands integrity team as a project officer.
Ms Cumming, who studied geography at Aberdeen University, most recently worked in marketing and events for north-east animal feed firm Harbro.
In her new role she will focus on developing and strengthening the assurance schemes behind QMS' three read meat brands.
QMS chief executive Alan Clarke said: "I'm delighted to welcome Sarah, Emily and Katie who bring a wealth of knowledge and experience to QMS and are strong additions to the team.
"These appointments will undoubtedly provide a boost to our existing and future activities as we look to continue to deliver strongly for the Scottish red meat industry."