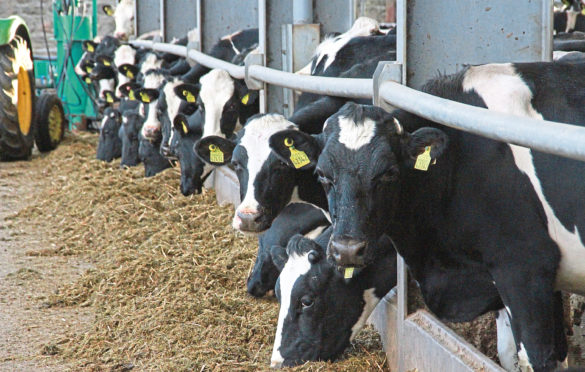 Dairy farmers who supply Muller on a non-aligned contract face a price cut at the start of next year.
The company, which is the main milk buyer in the region, is reducing its standard litre price to 27.5p a litre from January 1 2019.
This means eligible producers will receive 28p a litre for their milk due to the Muller Direct Premium.
However, the bulk of producers in the north and north-east will only receive 26.25p a litre after haulage costs of 1.75p a litre.
The haulage cost was introduced following the closure of Muller's processing plant in Aberdeen. It covers the cost of hauling milk south to Bellshill, North Lanarkshire, for processing.
Muller has blamed next month's 1p-a-litre price reduction on "continuing declines in the market value of dairy commodities including cream and butter".
The company's milk supply director Rob Hutchison said: "We are continuing to see declines in returns from markets for cream and butter, and like most processors exposed to the liquid milk sector, we are not in a position to ignore market realities."
He said next month's 28p-a-litre headline price for non-aligned producers would be the same as the price offered to farmers through the Muller Direct Fixed Price contract option.
This contract option, which was taken up by more than a third of the company's non-aligned suppliers, allows farmers to fix the price of up to half of their milk supply.
"We are pleased that so many Muller Direct farmers have opted to use the measures we introduced to manage the effects of extreme market volatility," said Mr Hutchison.
"Those who opted in know that for that portion of their milk supply, they are fully protected from further negative market movements."
"We know that contract innovation of this kind is increasingly recognised and valued amongst dairy
farmers who operate in markets which are consistently volatile."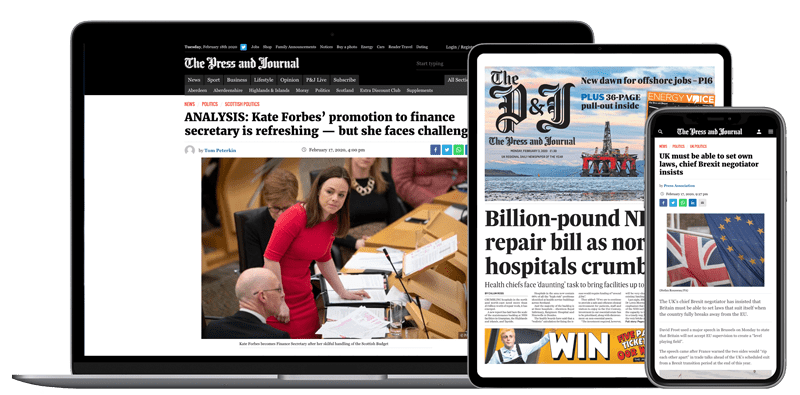 Help support quality local journalism … become a digital subscriber to The Press and Journal
For as little as £5.99 a month you can access all of our content, including Premium articles.
Subscribe