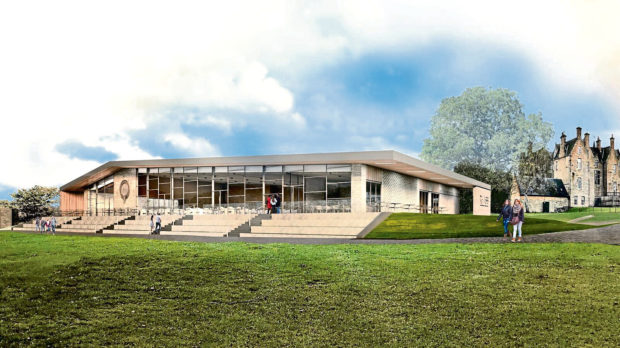 The go-ahead has been given for the development of a new £5 million conference and meetings structure at the Royal Highland Showground, replacing the existing MacRobert Pavilion in time for the 2020 show.
Directors of the Royal Highland and Agricultural Society of Scotland (RHASS), who run the annual show, approved the investment during a board meeting at the Ingliston showground, Edinburgh.
Planning permission for what the society describes as a "contemporary event space" was granted earlier this year, clearing the way for construction to begin in February 2019, with completion timed to enable the new facility to be ready for the 180th Royal Highland Show in June 2020.
The new structure, which will contain 1,750 sqm of flexible event space, will be used to accommodate conferences and meetings as well as hosting pop-up exhibitions to promote farming and rural life issues.
"This is a landmark announcement," said RHASS chairman Jimmy Warnock.
"Our vision is to create an inspiring new hub and a place to celebrate the agricultural industry of Scotland.
"We're very much looking forward to this becoming a place where ideas, innovation and inspiration can thrive and somewhere our members can be proud of."
The new building is also seen as an opportunity to generate increased commercial income, backing the society's charitable activities to support agriculture and the rural industry.
RHASS chief executive Alan Laidlaw said: "This ambitious project will ensure that the organisation is making best use of our space and charitable assets, 365 days a year."
He said the stage was set for an exciting development, adding that the society had moved from the original development concept to the appointment of a contractor within one year.
Mr Laidlaw added: "We want to continue to support and grow the membership of our society so that it can equip and inspire future generations to continue the entrepreneurship and innovation for which Scottish agriculture is known."
The construction of the new building, which will include a raised viewing gallery overlooking the main show arena, will be handled by Robertson, one of the UK's largest independently owned construction companies.