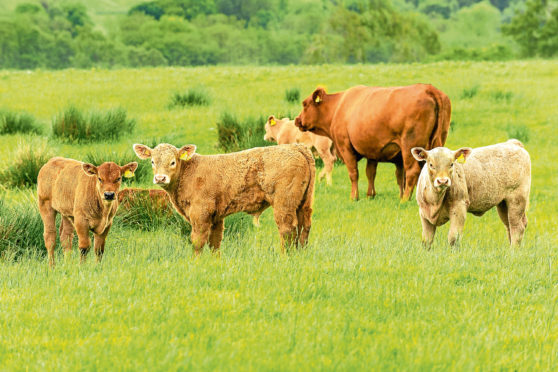 Farmers have been urged to step up their vigilance for Bluetongue virus after the disease was found in three consignments of imported cattle from France.
Two consignments were brought to two separate premises in Yorkshire, and one to a premises in Northern Ireland.
Defra said all infected cattle, plus one other animal which travelled in the same vehicle, will now be culled.
It said Bluetongue, which is transmitted by midge bites and affects cattle, goats, sheep and other camelids such as llamas, did not affect people or food safety. However, in animals it can reduce milk yield, cause infertility, and be fatal.
"This detection is a further example of our robust disease surveillance measures in action, but I urge farmers to remain vigilant," said the UK's chief veterinary officer, Christine Middlemiss.
"They need to work with importers to make sure effective vaccination needs are complied with and that all animals are sourced responsibly."
She said action was being taken to ensure the risk of spread of the disease was reduced, with movement restrictions already in place at the affected premises.