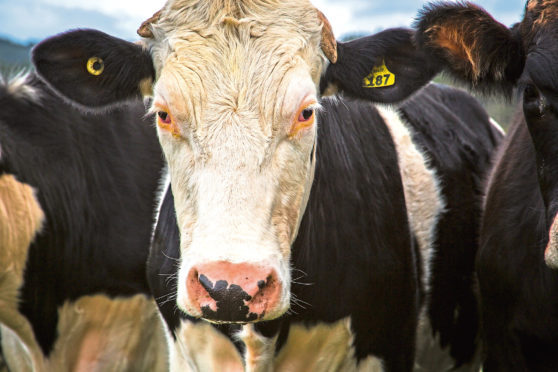 The majority of farmers in New Zealand (NZ) believe agriculture should be taking steps to reduce greenhouse gas emissions (GHG) but, at the same time, most admit they don't know the current emission rates for their own farms or what to do about them.
Fresh insights into on-farm confusion over GHG levels and management is revealed in a new report by the Biological Emissions Reference Group (Berg), an NZ-based initiative backed by agricultural organisations and several government agencies.
Similar to farmers in Scotland, livestock producers in NZ face the challenge of continuing to produce meat alongside a national drive towards ever-reducing GHG targets.
NZ's current 2030 target, for example, is to reduce GHG emissions by 30%, from 2005 levels.
Proposals are also being discussed for the introduction of a Zero Carbon Bill, set implementation by 2050.
This chimes with the publication in May this year of Scotland's Climate Change Bill, which included proposals for net zero GHG emissions in the future, a prospect which Jim McLaren, Quality Meat Scotland chairman at the time, warned would make livestock farming in Scotland unviable.
In seeking to assess the same threat in NZ, the new Berg report revealed that 64% of farmers believe agriculture should reduce GHG emissions to help combat climate change.
It also showed, however, that 98% of those questioned do not know the GHG emission rates of their own farms.
In addition, 42% of farmers said they were not aware of how to reduce emissions from agriculture, other than by planting trees.
The report said: "Modelling suggests that if there was widespread adoption of currently available mitigation options, mainly changing farm management practices, up to about a 10% reduction in absolute biological emissions from pasture-based livestock is possible."