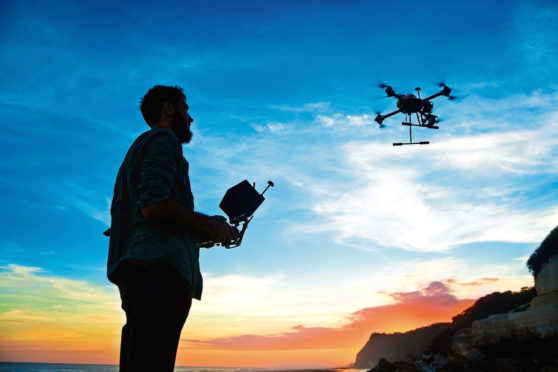 Drones to monitor wildlife schemes and local advisers to help farmers with issues like welfare should be part of future farm regulation, a review suggests.
Leaving the EU, with its inflexible and "pernickety", approach would allow a shake-up of the way farms are regulated, the review by Dame Glenys Stacey says.
The report, commissioned by Environment Secretary Michael Gove, recommends a new independent regulator who would support farmers' individual circumstances and offer practical advice.
It should be organised so local staff can deliver services like advice to farmers on issues including biosecurity to prevent disease, soil quality and animal health.
The regulator could also incentivise good practice, such as fewer or less comprehensive inspections for farms with a good record.
And the report recommends more use of technology such as drones or high-resolution satellites, to check compliance with environmental schemes, such as where a farmer is paid to provide wildflower field margins for wildlife.
Technology could also help with remote surveillance of issues such as unregistered pigs or poor slurry management.
Dame Glenys Stacey said of the current regime: "There is little practical advice or guidance given to ensure compliance. Instead, automatic financial penalties have become the norm when at times they are unfair.
"The large majority of farmers want to farm responsibly but some need guidance, advice and support to do that.
"A regulator should provide that." And she said: "There is so much scope to regulate more effectively, by harnessing technology and local knowledge."
Michael Gove said: "It's clear current regulation isn't working as it should.
"We commissioned this report because leaving the EU gives us the opportunity for a fresh and modern approach; one that is less onerous for farmers and also helps us to deliver on our environmental ambitions."
A public consultation on the review will be held in the new year.