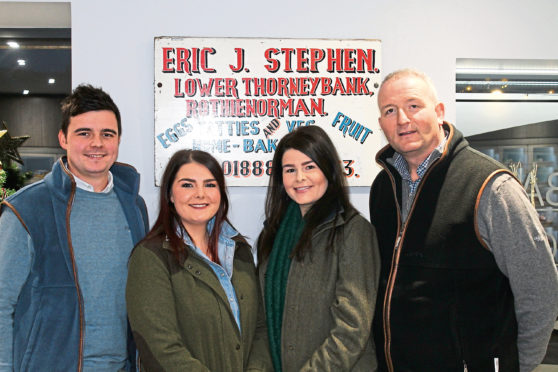 An Aberdeenshire farming family which has been selling home-grown produce for almost 40 years on-farm has ventured into a new state-of-the-art vending machine.
Stuart and Catherine Stephen, together with their family Neil, Megan, Murray and Penny, run a successful farm shop business alongside a beef, sheep and arable enterprise at their two neighbouring units, Netherthird and Lower Thorneybank, near Rothienorman, Inverurie.
Lower Thorneybank Farm Shop was established in 1979 by Stuart's father Eric, when he sold home-grown vegetables in a wheelbarrow at the side of the road, before using an old horse cart and a stall.
In more recent years, the family still relied on customers to pay into an honesty box but developed a "hole in the wall" in the side of one of their sheds.
Just recently, after three months of renovation work, the family has reopened a new and improved farm shop which includes a modern vending machine from JSR Services, Blairgowrie – the first of its kind in the UK.
"We wanted to give our customers a better retail experience that was cleaner, safer and easier to use," said eldest son Neil, who works at home full-time but is an electrician by trade.
"The vending machine may look complicated to some but it's very easy and quick to use. It features a touchscreen system and takes cash/coins or contactless payments.
"Younger people don't seem to carry cash on them nowadays, so we wanted to integrate a contactless card system to suit the needs of all our customers."
In the early days, the family only sold home-grown neeps, cabbages and tatties, but over the years, it has extended its arable enterprise and now grows kale, leeks, beetroot, cauliflower and broccoli.
Vegetables not grown on the farm are sourced from local suppliers, including carrots from Philip Benzie at Turriff and onions from wholesaler TPS Distribution, Turriff. Eggs are sourced from another Turriff-based supplier, Deveron Valley Eggs.
Stuart said: "We started off growing as little as half an acre of tatties and we're now growing more than 20 acres. All tattie-related work is done in-house, from the planting to the packing, and we grow both maris piper and roosters and also sell baked potatoes."
As well as selling vegetables and other local produce, wife and mum Catherine makes home bakes including shortbread, toffee, fruit loaf and oatcakes from her bakehouse near the farmhouse.
Catherine has 29 years of baking experience and can operate up to four ovens at a time.
Vegetables are also supplied to shops in the local area, including Turriff, Inverurie and Oldmeldrum and the family also takes orders for vegetable boxes.
Both the refurbished shop and the vending machine have allowed the Stephen family to still carry out farmgate sales while minimising the risk of theft at the same time.
Not only that, but the safer, indoor facility allows more flexibility with opening and closing times, especially during the winter.
Neil said: "Our old shop system meant we couldn't stay open after dark, especially being situated so close to the main road.
"Although we still have to fill up the compartments in the vending machine from time to time, we aren't tied to the shop all day."
In the first two weeks after opening the new shop, the family handed out questionnaires to customers and found people were coming to buy produce from as far afield as Maryculter, Peterhead, Portsoy and Cullen.
The Stephens also asked customers to rate the easiness of the new vending machine and 93% of those rated it as "very easy".
Youngest daughter Penny said the family had taken advantage of social media sites such as Facebook and Instagram to promote the shop.
She added: "We have also had a group of mum and food bloggers in to visit our shop, which has really helped promote what we do."
Eldest daughter Megan added: "Our new Instagram account was set up five weeks ago and we have just short of 1,000 followers.
"We use Instagram and Facebook to promote our produce and the agricultural industry and often post pictures of the work being carried out in the field."
Lower Thorneybank Farm Shop is open seven days a week and is at the side of the B9001 Rothienorman to Inverurie road. Opening hours are 7.30am to 7.30pm but are subject to change in the summer months.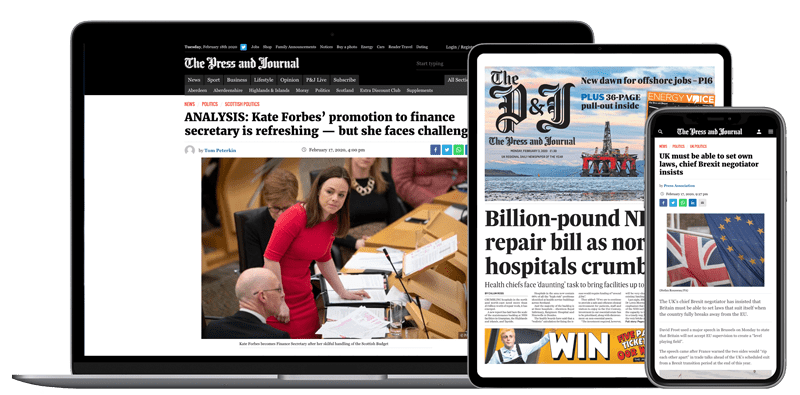 Help support quality local journalism … become a digital subscriber to The Press and Journal
For as little as £5.99 a month you can access all of our content, including Premium articles.
Subscribe