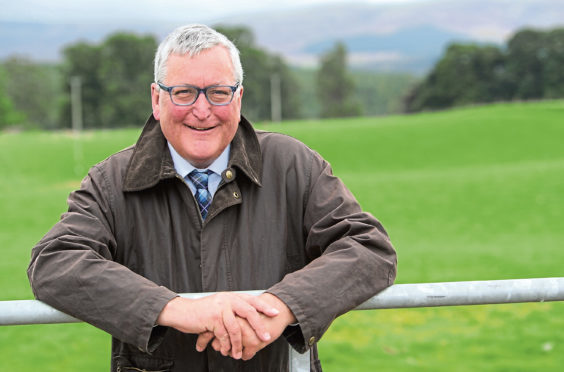 The Scottish Government has published a timetable for when it intends to issue this year's Common Agricultural Policy subsidy payments.
Rural Economy Secretary Fergus Ewing said the timetable would provide "clarity and certainty" for farmers and crofters.
"As we approach the commencement of the New Year, I want to provide farmers, crofters and other rural businesses with as much clarity and certainty as possible," said Mr Ewing.
"I am therefore confirming that we intend to keep to the proposed CAP payment timetable published in our stabilisation plan, which outlines when farmers and crofters can expect to receive their CAP entitlements.
"By doing this, we are offering clarity and certainty over when payments will be made, demonstrating stability in our payment system, while enabling farmers and crofters the opportunity to plan ahead accordingly."
Under the plans, Pillar 1 payments will begin in March 2019 and be largely completed by the end of June next year.
Pillar 2 payments will start in April, with the majority paid by the end of October.
The Basic Payment Scheme (BPS), Greening and Young Farmer payments will begin in March, with a view to pay the majority by the end of June.
Voluntary Coupled Support payments – issued through the Scottish Upland Sheep Support Scheme and the Scottish Suckler Beef Support Scheme – and Less Favoured Areas Support Scheme (LFASS) payments will begin in April and be completed by the end of June.
Rural Priorities, Agri-Environment Climate Scheme (AECS) and Forestry Grant Scheme payments will start in May, with a view to issuing all payments by the end of September.
Lastly, payments through the Beef Efficiency Scheme will start in July and conclude by the end of October.