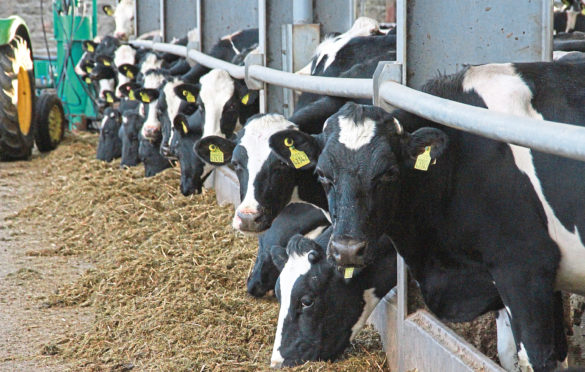 The Scottish Dairy Hub will soon be run by NFU Scotland (NFUS).
The farmers' union is replacing levy body AHDB as one of the funders of the hub from February 4.
The hub, which was established in 2014 and managed by Stuart Martin, is a free-to-use service that helps dairy farmers to resolve any queries they have about their farm or the wider dairy market.
It has been joint funded by AHDB and the Scottish Government, and as of February next year it will be joint funded by NFUS and the government.
AHDB will reallocate the funding and use it to recruit a second knowledge exchange manager for the dairy sector in Scotland.
Mr Martin will join the NFUS policy team and work alongside the union's dairy guru George Jamieson as he enters a phased retirement.
"I am delighted that Stuart is joining our policy team," said NFUS chief executive Scott Walker.
"The dairy hub is highly regarded by dairy farmers and the dairy industry and I am keen to build on what is already a success."
AHDB director for Scotland Paul Flanagan said: "The changes that we are announcing not only demonstrate a more joined-up way of working, but most importantly it strengthens the routes we have to engage Scottish dairy farmers.
"Doubling the number of dairy knowledge exchange managers that AHDB has on the ground in Scotland will mean that we can better support dairy producers through this defining time for the food and farming industry."
Mr Martin said the service had become a valuable resource for farmers from Shetland to Stranraer.
He said: "We have helped dairy farmers at all stages of their business lifespan, from students and new entrants to well-established farmers, on a wide range of topics including information on nutrition, cow health, farm buildings, on-farm processing, grant availability and sourcing specific products.
"It is vitally important we continue this service to help all of Scotland's dairy farmers meet the future challenges of the sector."