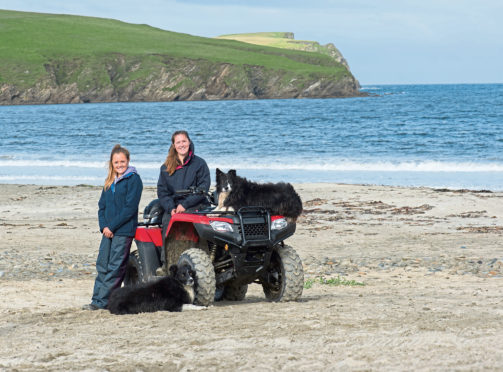 The agricultural effects of climate change will be discussed at this year's Farming Scotland Conference.
The event takes place on February 14 at the Carnoustie Hotel.
Dr Mike Rivington from the James Hutton Institute will explain the impacts of climate change on agriculture, including changing growing seasons, cropping patterns and the environment.
Dr Rivington said: "I will focus on two projects I have been working on which show climate change trends dating back to 1960 and predictions for the decades ahead. Together these two approaches paint an interesting and reasonably comprehensive picture of what conditions may be like in the future, what risks and opportunities may exist and how farmers may have to adapt."
Other speakers include: agricultural policy expert Jeremy Moody; sisters Kirsty and Aimee Budge, who host the Shetland Monitor Farm project; and city financier turned ethical grocer Ben Pugh.
Conference chairman Graeme Davidson said: "We are delighted with the range and quality of speakers that will ensure delegates to the conference are informed and inspired."