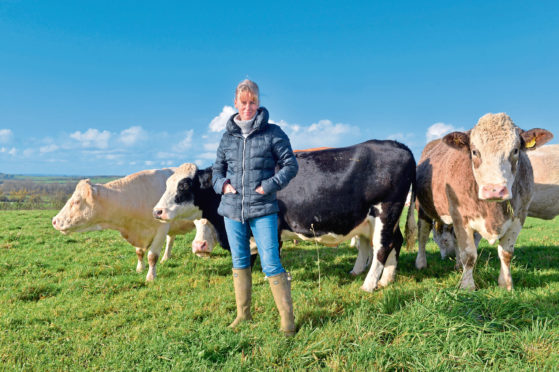 Farmers have issued a stark warning to government that it needs to make decisions about how it will secure the nation's food supplies as Brexit looms.
As two conferences on farming got under way in Oxford, NFU president Minette Batters said that, less than 90 days from Brexit, there was still "enormous uncertainty" about the future and how domestic food production would fare.
The NFU warns British agriculture could face huge disruption as a result of not being able to export agricultural products to the EU if its role as an exporter has not been reapproved by Brussels by March 29.
The lamb industry could be particularly hit as 31% of its produce was exported in 2017.
In a no-deal scenario, exports to the EU from the UK could face huge tariffs, with beef potentially seeing a 65% duty, and lamb suffering 46%, which could push up costs.
Imports could also be affected, with severe delays at ports of essential items such as veterinary medicines, fertilisers, feed and machinery parts.
To avoid food price rises as a result of a no-deal Brexit, the government could unilaterally lower import tariffs. This would open the UK to goods that are not produced to the high standards of food safety, animal welfare and environmental protection British farmers meet, the NFU said.
Mrs Batters said: "There have been enough warm words and comfort to us as farmers but now is time for decisions from the government about how it will secure the nation's food supply. There is still enormous uncertainty about the future and how domestic food production fits into that.
"Food is one of the fundamentals of life. Its importance cannot be understated.
"A Government that fails to deliver a Brexit that gets this right will fail us all.
"It is crucial government engages with our industry to deliver a sustainable, competitive and profitable British farming sector for generations to come."