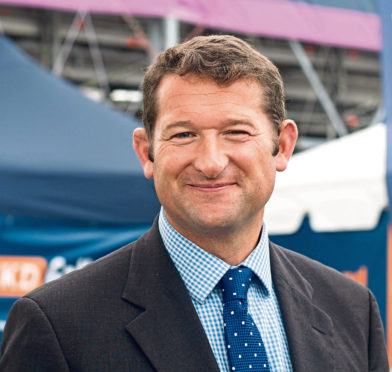 Farmland prices are likely to hold firm this year despite Brexit uncertainty, claims Galbraith.
Ian Hope – a partner at the rural land agency – said the price of good quality farmland was likely to be maintained in 2019 and any change in interest rates would be more of a threat to price stability than any changes to subsidy.
"Over the past 10 years, farmland prices have shown exponential growth," added Mr Hope.
"This growth obviously tailed off in 2017/18 and in some regions, there may even have been a small dip in prices but overall prices have reached a plateau but have not fallen. The best quality land continues to be in strong demand."
He said the company set a new record in 2018 for the highest price achieved for a block of bare agricultural land at £17,000 per acre.
Mr Hope said he anticipated a potential fall in land prices in the livestock sector, partly due to changes in consumer lifestyles and reduced meat consumption.
He said the continued government drive to plant more trees meant land suitable for planting would continue to underpin the price of hill land.
"We anticipate there may be a slight reduction in supply to the farmland market in 2019 driven by continued uncertainty due to Brexit, which is actually likely to maintain farmland values," added Mr Hope.
"We do not anticipate any significant price rises or falls in the coming years but expect land values to show flat or slight growth in the long term."