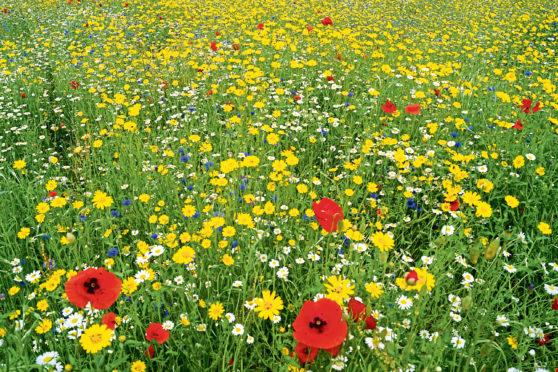 Applications are now open for the Agri-Environment Climate Scheme (AECS).
The scheme, which provides funding to support environmentally- friendly land management practices, opened yesterday for applications.
The application window runs until April 12, however those for collaborative projects involving five or more businesses will be accepted until May 31.
Environment Secretary Roseanna Cunningham said since its inception in 2015, the scheme had provided more than £150 million to around 2,500 applicants.
"The Agri-Environment Climate Scheme supports farmers, crofters and land managers to achieve our aims to reduce greenhouse emissions from farming," she said.
"It also promotes a greener and more prosperous environment, through improving water quality, managing flood risk and protecting habitats."
She said a review was under way of the processes for AECS, from claim to payment, to identify where government can streamline and simplify the scheme.
"I would encourage anyone thinking of making an application to explore how they can benefit from AECS and access the environmental and economic opportunities of low-carbon farming," she said.
Francesca Osowska, chief executive of Scottish Natural Heritage, which helps run the scheme, said: "We're looking forward to receiving applications for this fantastic scheme again in 2019, which will help farmers and crofters increase wildlife, manage flood risk and combat climate change.
"Farmers have found many innovative ways to help the environment through AECS, such as restoring wetlands, creating grasslands and hedges where wildlife can thrive, and much more."
Applications for slurry storage can be made during the main AECS window, but the deadline for standalone slurry store applications is June 26. The Improving Public Access scheme will not reopen this year.