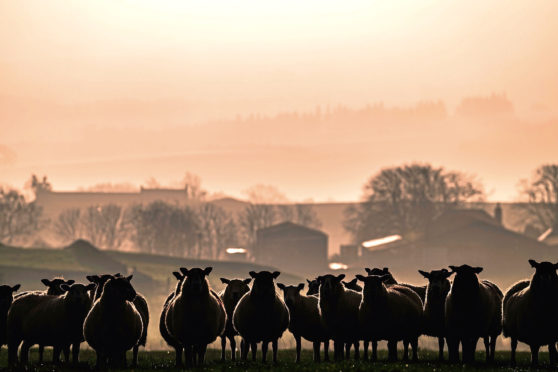 Nothing less than a cast-iron guarantee that the Scottish Government will reinstate £65 million of Less Favoured Areas Support Scheme (LFASS) funding in 2020 and 2021 will satisfy industry politicians when Rural Economy Secretary Fergus Ewing addresses NFU Scotland's annual gathering in Glasgow tomorrow.
Mr Ewing confirmed yesterday that up to £57m of 2018's LFASS entitlement is about to be injected into remote and rural communities in the form of loans, with payments arriving in bank accounts from April.
Loan offers will be sent out in batches from March 1 and farmers need to opt into the scheme if they want timely delivery of the support they are due.
Announcing the loan, Mr Ewing said he was working "tirelessly" to find a solution to deliver funding at "approximately" 100% for this year and the next two scheme years.
He said: "I am acutely aware of the continuing importance of LFASS.
"We are due to leave the EU at the end of March and the risk of leaving with no deal in place is growing.
"All the analysis suggests this would be catastrophic for Scotland's rural economy and particularly challenging for livestock farmers, many of whom are farming in less favourable areas."
NFUS welcomed the loan announcement but union president Andrew McCornick made it clear he wanted a firm commitment from government that the full £65m LFASS award would be available to the industry for the next few years.
"The Cabinet Secretary will address delegates at the NFUS conference in Glasgow and representatives from communities across Scotland, from Shetland to Stranraer, will want to hear the Scottish Government deliver certainty on its ambition to retain this budget for 2019 and 2020 scheme years – with support to be delivered in 2020 and 2021 respectively," he said.
"This support, via the national loan scheme which will be delivered in April, is critical to ensuring that farmers and crofters can continue to deliver for rural Scotland – providing jobs and opportunities, driving growth and tackling rural depopulation."