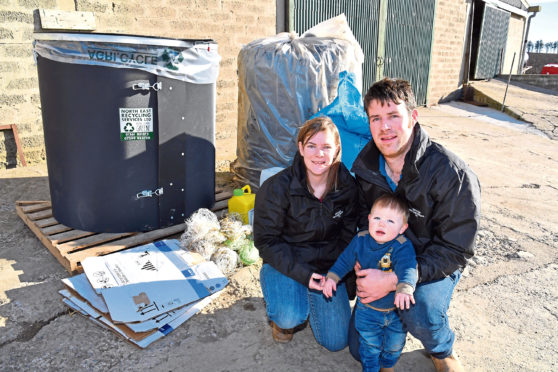 Reports that plastic waste from UK farms is no longer being collected are totally false says Banff-based collection specialists, North East Recycling Services.
Husband and wife, Graham and Ashleigh Thompson, set up the Banff business in January this year and have already established six collection sites across Aberdeenshire, accepting a wide range of plastic waste items from local farmers.
Once the collected waste is properly packaged, the company sends all its intake to Agri.Cycle in Lincolnshire, who have been recycling farm plastic waste for over 12 years.
"After a plastic waste item was aired on the BBC's Countryfile programme on January 13, we started getting calls from customers asking what was happening to the waste we were collecting," said Graham.
"Their impression was that UK farm plastic waste was no longer being collected, and that what has already been collected was being stockpiled. This is definitely not the case."
Seeking official confirmation from Agri.Cycle's managing director, Robert Moore, that their waste consignments would continue to be processed, the Thompsons were given a clear and positive statement by the Lincolnshire company.
Describing the Countryfile report as "very negative" and "potentially damaging" for the farm plastics recycling industry, Mr Moore said: "We offer farmers throughout the UK a full recycling service which assists in fulfilling their environmental obligations. We have no plans to change the way in which we successfully operate our scheme."
Having only just set up in business at Logiefair, Gardenstown, with a new plastic waste baling unit about to be delivered, the Thompsons have spent the last four weeks reassuring customers that everything they collect will be processed and used properly within the UK.
Ashleigh said: "We've also taken stand space at the Royal Northern Spring Show on February 27 and will gladly talk to farmers on the day about what's actually happening with their plastic waste."
Plastic waste items accepted by the Banff company include spray cans, fertiliser and seed bags, silage wrap, bubble wrap, plastic trays, plant pots, woven polyprop floor cover, white plastic floor cover and shrink wrap.
Farmers using the service must take items to a collection point where they will be charged according to a price per bag, per acre, per tonne or per kg.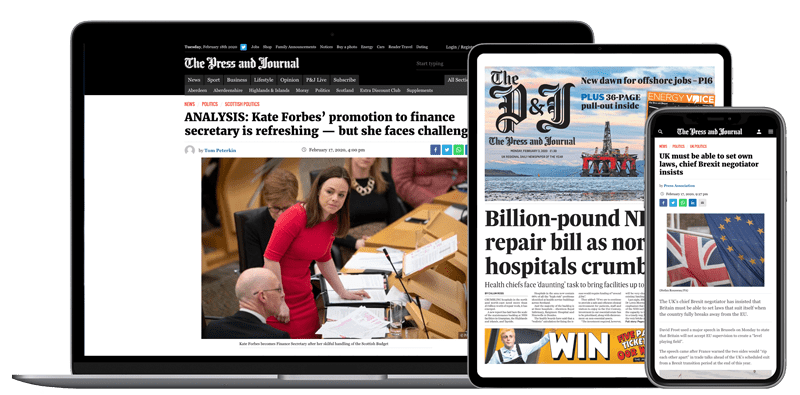 Help support quality local journalism … become a digital subscriber to The Press and Journal
For as little as £5.99 a month you can access all of our content, including Premium articles.
Subscribe