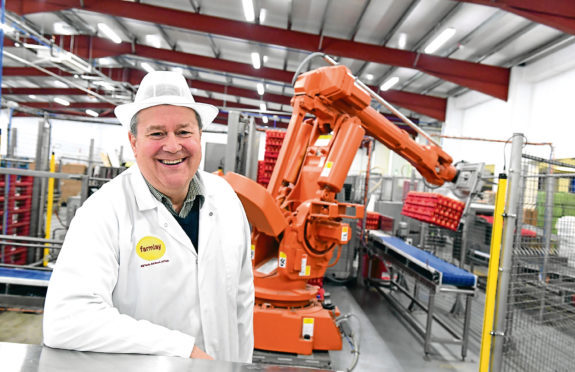 North-east egg producer Farmlay Eggs has plans to expand production over the next 18 months.
The company, which packs around 4million eggs a week, is run by the Chapman family at West Cockmuir Farm, near Strichen, Peterhead.
Managing director, Robert Chapman, revealed his expansion plans during an after dinner speech at the Tayside Farm Management Association dinner at Piperdam, near Dundee.
He said one of the company's existing 24 contract producers was planning to put in another 16,000 birds in the summer, and two new producers were likely to come on board in the next 18 months with a further 32,000 birds.
Mr Chapman also revealed plans to invest more than £10million over the next 10 years, starting with a £2.2m investment in a new egg grading machine this summer. Other plans include £2.5m on a new free-range shed and £3m to convert existing colony sheds into free-range production.