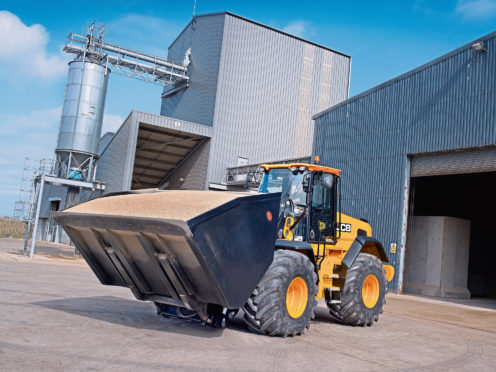 The UK grain market is already suffering from Brexit uncertainty with Scottish growers set to feel the impact of whatever happens at a GB level before, on or after March 29.
According to the NFU in England, uncertainty over the terms on which the UK leaves the EU is already limiting trading opportunities with traders struggling to plan ahead.
The picture is the same in Scotland says Perthshire grower, Ian Sands, who chairs NFU Scotland's combinable crops committee.
"Although we don't directly export large tonnages of cereals, our market is highly influenced not just by world markets but, closer to home, the UK market," he said.
"As such, we are already seeing uncertainty, with buyers not willing to commit early, pre-planting contracts to the degree they would normally. Traders have suggested, in fact, that their books are largely empty from the end of March."
Tom Bradshaw, NFU combinable crops chairman, warned it was already no longer a case of 'business as usual' for the grain trade.
He said: "Cereal production underpins all other farming sectors, from producing biofuels to feeding livestock, and its strategic importance must not be overlooked.
"For example, it would only take the Government putting minimal tariffs on cereals coming into the UK to help maintain balance on our market and offer some protection to UK growers from imports of lower standards."
Mr Sands agreed, and said: "We are extremely concerned about the potential for tariffs not being applied fairly.
"All growers, regardless of what they produce, would be put at a severe disadvantage should the floodgates be opened for non-UK grown crops while ours were constrained by tariffs imposed by other trading partners.
"On top of all the other Brexit concerns, there is no way the UK industry could adapt so quickly to a major change in market dynamics that such a tariff mismatch would cause."
A prominent Scottish grain trader told the Press and Journal businesses were definitely holding back at present and concerns were rising over how the tariff issue will be handled.
He said: "Frankly until we have a Brexit deal agreed we're not going to get the sort of clarity we need to enable trading to return to normal."