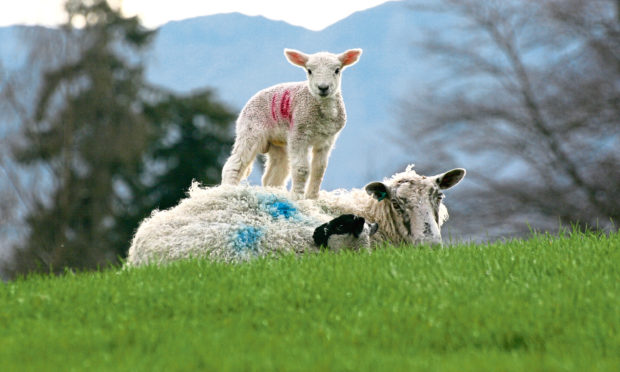 Scotland's farmers have been promised post-Brexit support that is far more responsive to their needs than the "not fit for purpose" Common Agricultural Policy under which the industry currently operates.
That is the headline pledge contained in the Scottish Conservatives' future farming policy document, published under the title A New Approach To Scottish Farming'.
Focusing on productivity, regional differentiation, environmental protection, research, education and "securing the future of farming careers", the document includes a commitment to provide farmers with practical, simple support that is easy and quick to access, and that will "continue the same levels of funding"which the industry already has.
"If we are to double the value of the food and drink sector to £30 billion by 2030 in line with Scotland's food and drink strategy, any support system needs to be targeted at farmers supplying this high-quality food", the document states.
"We also believe farmers need to get a fairer return of the amount consumers spend on food. To do this, we would work with the UK Government to widen and strengthen the powers of the Groceries Code Adjudicator."
Scottish agriculture's unique circumstances are also recognised, with 85% of land classed as less favoured, compared to 15% in England, a difference which the document states must be acknowledged, with funding "maintained to help overcome the difficulties posed by remoteness, harsh climate and poor soil quality".
"We recognise the importance of Less Favoured Area Support Schemes and agree they should be retained and built upon to ensure support is targeted appropriately, especially to upland livestock farmers and crofters," added the document.
It also carries a commitment to continue basic payments "in some instances", particularly for livestock farmers.