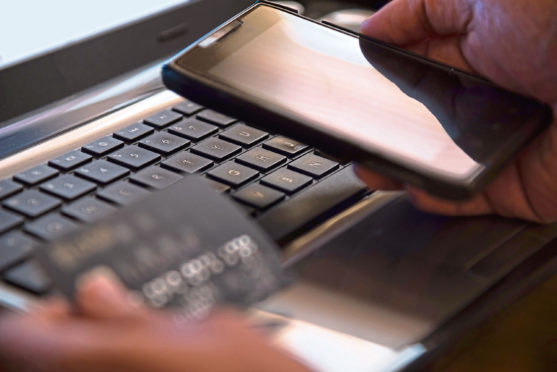 Farmers have been urged to stay vigilant in the face of telephone scams after an Orkney producer was conned out of a five-figure sum.
The farmer in question, who prefers to remain anonymous, responded to what he thought was a call from his bank.
Asked if a large payment being made electronically from his bank account to HMRC was genuine, he passed over sufficient information to allow the caller to make off with a five-figure sum.
"This is such a busy time of year with calving, lambing and spring work that farmers could be easily caught out by alarming calls from people claiming to represent their bank," said NFU Scotland, urging union members not to reveal bank details over the phone or online.
"Experience tells us that if this is happening in one region of the country, it is only a matter of time before other areas are targeted."
According to NFUS Orkney secretary, Kenny Slater, the most worrying aspect of this week's five-figure fraud was that the scammer had manipulated the caller ID displayed on the receiving phone to make it look like it came from the bank.
The union has duly reminded members that their bank will never phone or email to ask for online password information or any password for using an online banking token or card and reader.
NFUS said: "They will also never ask you to make a payment over the phone by using your online account.
"In addition, if you receive a call claiming to be from your bank and they suggest that you call them back, ensure you use a different phone as the caller may still be on the line without you knowing."
Additional advice from Police Scotland includes: don't give out personal information unless you are the one who made the call; don't give out credit card or bank card details to strangers on the telephone; never disclose your PIN; don't give information which may infer you live alone, are old or vulnerable; and never send money to anyone who claims to have a prize for you.