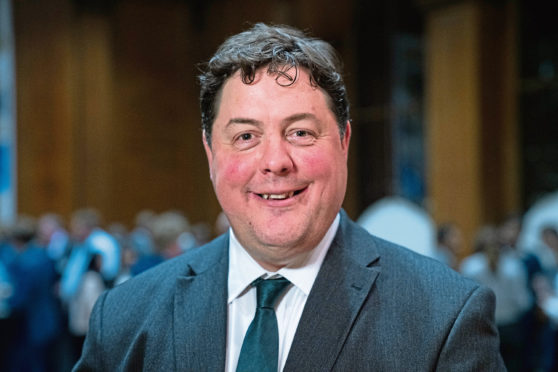 An innovative commodity insurance product has been hailed by industry experts for the potential it could offer farmers looking to protect themselves from market volatility caused by Brexit.
The brainchild of Somerset farmer's son Richard Counsell, Stable provides commodity insurance to food and farm businesses in 15 countries, protecting them from falling commodity prices and rising costs.
The first risk management platform of its kind outside the United States, Mr Counsell said he hoped the service's simple premiums would help farmers build more certainty into their businesses, helping to protect them from risks posed by weather, markets and Brexit, while still taking advantage of any price increases.
At the platform's launch in London, Mr Counsell said: "This is the first insurance product to be focused on agricultural commodities, and the fact that we have based it around insurance, rather than more complicated risk-management tools, means that it is accessible to everyone."
The platform works by insuring multiple commodities around the world, spreading risk much like a traditional mixed farm.
Premiums are calculated using independent indexes from Defra and AHDB, while claims are paid out automatically, keeping costs low and eliminating paperwork for farmers.
In the UK farmers can use Stable to insure the price of milk, oilseed rape, milling wheat, feed wheat and feed barley, as well as lamb, pork, diesel and ammonium nitrate fertiliser. The minimum policy size is 10 tonnes of crops, 1,000kg of livestock or 10,000 litres of milk.
The opportunity to insure against increases in pig, poultry and dairy feed is set to be available within weeks.
Former Defra farm minister George Eustice and NFU deputy president Guy Smith both welcomed the launch of the insurance.
Mr Eustice said: "Richard and his team have created the world's largest virtual mixed farm using years and years of data to create a platform on which farmers can insure the price of their milk in the same way they insure their tractors or their car."
Mr Smith said: "Like with crop protection, it's important for farmers that they have as many tools available to them as possible to help them tackle the challenges they face."