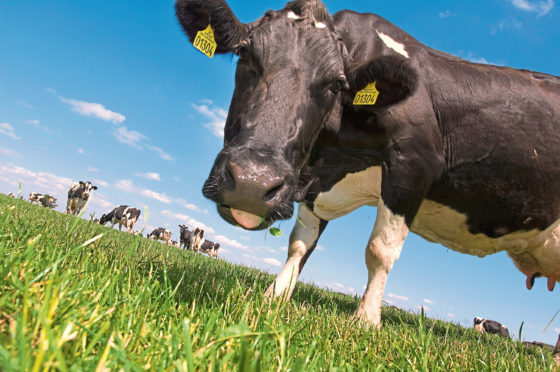 Dairy giant Arla has announced ambitious plans to become a carbon net zero company by 2050.
The European dairy farmers' co-operative, which buys milk from around one in four UK dairy farmers, is also aiming to reduce greenhouse gas emissions by 30% per kg of milk produced over the next decade.
"We want to leverage our position as the leading international farming co-operative with 10,300 farmers and perhaps the most comprehensive understanding of dairy farming and production in northern Europe to accelerate the transition to sustainable dairy production," said Arla chairman and dairy farmer, Jan Toft Nørgaard.
"We don't have all the answers yet, but we call on our farmers, not least the younger generation of farmers, and we call on the industry, academic institutions and governments for collaboration and ideas that will support the transition to more sustainable farming and food production."
He said the lion's share of the total emissions from the dairy chain came from farms, and while these cannot be eradicated, they can be reduced significantly through measures such as optimised feed composition and carbon sequestration.
The company's digital database – Arlagarden Plus – is recording data from 96% of its milk pool on a quarterly basis, including information about the herd, milking system, feed, grazing, land use and animal welfare.
Mr Toft Nørgaard said parameters will be added in future to indicate the farm's impact on the climate and environment.
Arla's chief executive officer, Peder Tuborgh, said work was under way in Denmark and Sweden to test the market for more sustainably produced milk.
He said: "We believe that a growing number of consumers are willing to reward the most sustainable dairy farmers by paying a little more for their milk in the same way as we have seen with organic dairy."