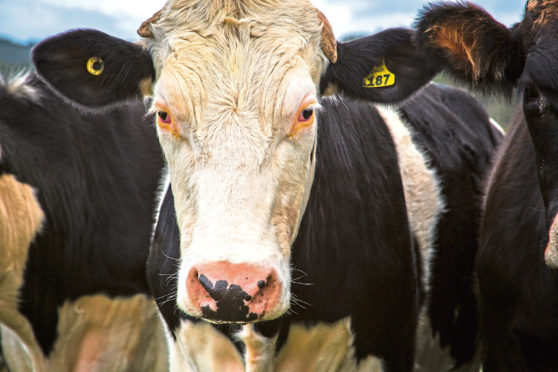 Efforts to eradicate Bovine Viral Diarrhoea (BVD) on farms south of the border have stepped up thanks to a £5.7 million project.
The Stamp It Out initiative, launched by Defra last year and delivered by SAC Consulting at SRUC, has recruited 120 veterinary practices across England to deliver the programme to farmers.
"To have allocated all of the money only six months into delivery is fantastic," said Neil Carter of SAC Consulting. "It shows that the industry has a real desire to control and eradicate the disease from our national herd."
He said BVD costs UK farmers an estimated £61m every year in lost performance, and the project in England would help bring farms south of the border up to the same levels of BVD control as those enjoyed by farmers in Scotland.
"The Stamp It Out project is an attempt to get the industry in England engaged in BVD control," added Mr Carter. "Both Scotland and Ireland have had legislation controlling BVD for a number of years and Wales is pushing for legislation on the back of a similar project being run there.
"This project will bring England closer to the levels of control already in place in these countries."
Under the Stamp It Out scheme, farmers in England can access up to £530 of their vet's time to investigate the disease both on a one-to-one basis or through a series of meetings.
They can also access £61.80 for preliminary testing work, and up to £440 where there is evidence of persistently infected animals.
Mr Carter said that vets who have signed up to the scheme have made a commitment to engage 8,000 farmers in active BVD control by 2020.
A Defra spokesman said: "We are pleased that we have been able to provide this funding for farmers [in England] to get help in tackling BVD and reducing their costs and anti-microbial use."