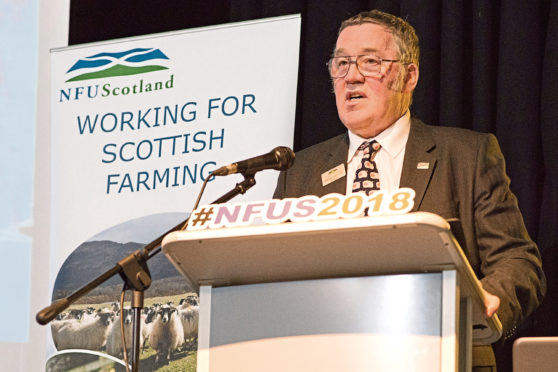 The proposals would result in zero-tariff access for 87% of all imports to the UK by value.
Beef, lamb, pork and poultry, and some dairy products, would however be included in the 13% of imported products subject to tariffs.
NFUS president Andrew McCornick said the UK Government had failed to recognise that the impact of a no-deal Brexit would be felt across every agricultural sector, and not just those offered protection by tariffs.
"The no-deal tariff schedule undermines the food security of the UK," said Mr McCornick.
"It is wholly unacceptable that, in the event of a catastrophic no-deal Brexit, the government intends to treat EU and non-EU products being imported to the UK differently to the way that they will treat our own produce. Why should our exporters face tariffs when the UK Government is planning to let a lot of produce in tariff-free?"
He said exports and imports should be treated in the same way and all agricultural products, whether meat, dairy, cereals, fruit, vegetables and eggs, should be given the same level of protection by the UK Government.
Minette Batters – the president of the English farming union, NFU – backed calls for all agricultural sectors to be protected.
She said: "Although we are pleased to see that the government has listened to our concerns and elected to treat many agricultural sectors sensitively, which may support farmers who are already facing disastrous disruption from no-deal, it is enormously worrying that some sectors will not have this protection – noticeably eggs, cereals, fruit and vegetables."
Farm levy body AHDB's chief strategy officer Tom Hind said: "Trade implications [of a no-deal Brexit] remain substantial."