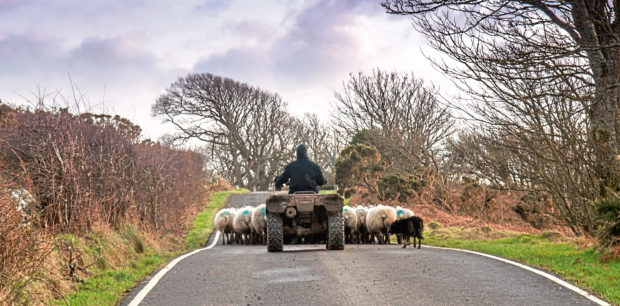 Young people with an interest in the sheep industry are invited to enter this year's National Sheep Association (NSA) Next Generation Shepherd of the Year competition.
The contest, open to anyone who will be aged 26 or under on July 28 2020, takes place at the NSA Highland Sheep event at Sibmister Farm, Thurso, on June 12.
Participants will be required to carry out five of six tasks: prime lamb selection; shearing two sheep; ATV handling; sheepdog handling; demonstrating knowledge of foot care techniques; and answering questions on flock management and health. The last two tasks are compulsory.
The contest is sponsored by the British Texel Sheep Society and the winner will receive a trophy and cash prize of £300, as well as the chance to represent Scotland in the national finals of the contest at the NSA Sheep Event in Malvern, Worcestershire, on July 28 2020.
A special prize of £100 will be awarded to the highest placed competitor under the age of 21, and the International Sheep Dog Society is providing £100 for the first prize in the sheep dog handling.
"The sheep industry is an exciting one to be involved with at every level and competitions such as this are a great way of encouraging young people to hone their skills and explore the many opportunities available to them in the sheep sector," said British Texel Sheep Society chief executive, John Yates.
The contest starts at 8.30am and the presentation of prizes takes place at 3.30pm. Entrants wishing to take part in the sheep shearing element of the contest need to have a British Wool Marketing Board blue seal certificate with them on the day.
The closing date for entries is May 31, and a maximum of 20 will be accepted.
Entry forms are available from NSA Scotland secretary Euan Emslie who can be contacted at euan@nsascotland.org.