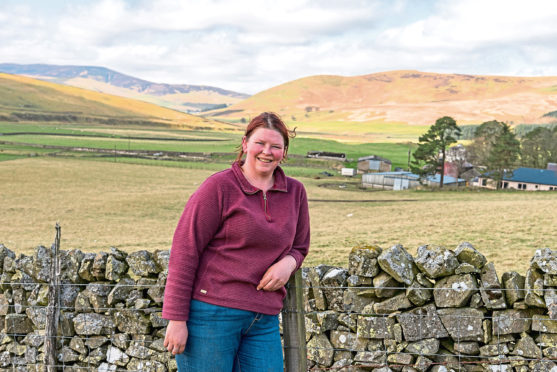 At just 29, and already the chairwoman of both the National Sheep Association (NSA) in Scotland and the farmers' union's Clydesdale branch, Biggar farmer Jen Craig has shot holes in the charge that women struggle to make an impact in agriculture.
She attributes her confidence and skills in debating to the training she received through the NSA's Young Ambassadors programme in 2014, a scheme which delivered both personal and business development.
She said: "That's what unleashed me on the world. Until then I was shy and only argued about what was wrong about farm politics round the kitchen table at home.
"After taking part in the programme, I joined the NSA Scottish committee and got involved in the union – and have found unbelievable opportunities open to me."
She is sceptical about the need for a taskforce to promote women in farming and says she would never want to believe she won a position because of gender equality guidelines.
"In some ways it's great to encourage women in farming but there are already plenty doing a tremendous job, so we need to be careful not to alienate the women who are already involved," she said.
"I've had nothing but support and encouragement from NFU Scotland (NFUS) and the NSA and never had any issues about walking into a committee room, so the opportunities are there and the positions are there if you want them, you just have to put yourself out there and go for it."
Jen runs the rolling green hills of the 1,750-acre Normangill Farm alongside her father, Andrew, who was politically active in the union 30 years ago, and went on to encourage his daughter to air her opinions at meetings.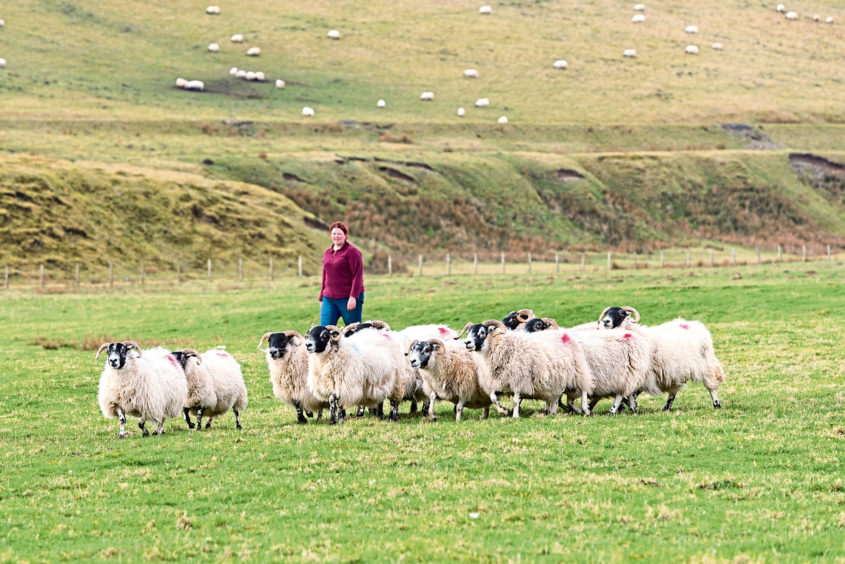 She says making the decision to put herself forward for the NSA chairmanship was easy.
"The current political upheaval means much of what's going to be decided over the next months and years will impact more on my younger generation than some of older more experienced members of the industry and we need to be there at the forefront saying what it is we want," she said.
"I also thought that if other young people see me in these positions, they'll maybe get involved too and that's what we need to see."
She is, however, taking on the NSA role at a time when reports of personality clashes and infighting in the organisation have been rife and she doesn't deny there have been problems.
"Yes, there have been issues in the committee, clashes of personalities and things taken the wrong way at times, so it will be a case of trying to manage that," she said.
"But that hasn't stopped me wanting to be involved. After all, there's no point in everyone sitting round a table nodding and agreeing on everything that's said.
"I believe we can move on from here and focus on what we should be doing, which is finding a profitable way through for the sheep sector."
Part of her strategy for the next two years is to raise the NSA's profile and attract more farmers to join up.
She said: "We have 850 members in NSA Scotland out of the country's 18,000 registered sheep keepers, so I want to see a big increase in membership.
"The farmers' union has to represent all sectors but we can focus on sheep so are able to pick up on things NFUS doesn't have the time or resources to follow up.
"We should be working together and cooperating more than we have done in the past and I'm keen to improve on that situation with other stakeholders."
Back on the farm that has been in the family since the 1930s, Jen has shared the management since doing an HND in agriculture.
She says farming is something she knew she wanted to do from a young age and, despite her formidable strength in committees, she claims she likes her own company and is happy to work alone out on the hill with her flock of 1,100 Blackface ewes.
As she contemplates the start of Normangill's outdoor lambing in just a week's time, she reflects on the political and economic future for the national industry she now represents.
"The threat of catastrophe hangs over all of us in this business. But there is scope to change the way we are running and organising things," she said.
"Experienced sheep farmers have tried new things before us but I think this younger generation is more business orientated.
"I'll certainly be doing everything I can to fight for a profitable and sustainable future."