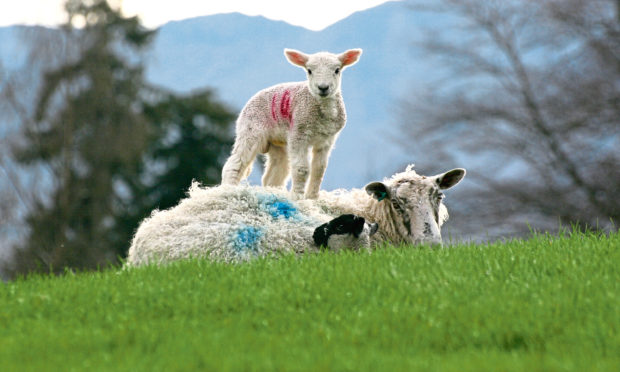 Farm leaders welcomed the extension to Brexit negotiations until the end of October and called on politicians to use the time wisely to avoid a no-deal exit from the EU.
The National Sheep Association (NSA) was "cautiously embracing the news of a Brexit 'flextension' but remained unhappy about the uncertainty floating over the sector.
"We welcome that sheep farmers won't be thrown into a no-deal scenario this week," said NSA chairman Bryan Griffiths.
"It's vital we have the EU markets available to sell our produce and this extended unfettered access, in which we won't have to face tariffs this season, is greatly appreciated by the sheep industry."
However, he said the Article 50 extension could lead to another six months of uncertainty and still result in a no-deal Brexit.
"What we can't afford is to find ourselves six months down the line in the same position, risking a no-deal again," added Mr Griffiths.
"We're relying on our politicians now to come up with a viable solution which moves this process forward, and something that offers farmers the security they need.
"NSA is still very clear that a no-deal is not acceptable to the sheep industry. But we hope this time will be used to develop a deal that's beneficial and would allow the free trade so essential to our industry."
NFU Scotland said the extension brought welcome relief from the prospect of a no-deal Brexit from today.
Following a meeting with sheep industry stakeholders and the Scottish Government yesterday, union president Andrew McCornick said: "Although a new deadline for Brexit has been agreed, the reality is that if we leave the European Union at any point in the future without a deal the impacts would be felt by every farming and crofting businesses from Shetland to Stranraer.
"It is important to reiterate that there is concern from all sectors of Scottish agriculture about the potential cost to business from a cliff-edge Brexit and the impact that the uncertainty and stress is having on all those within our industry. I urge the UK Government and Scottish Government to facilitate emergency discussions across all sectors to ensure that we are prepared for the worst possible outcome."