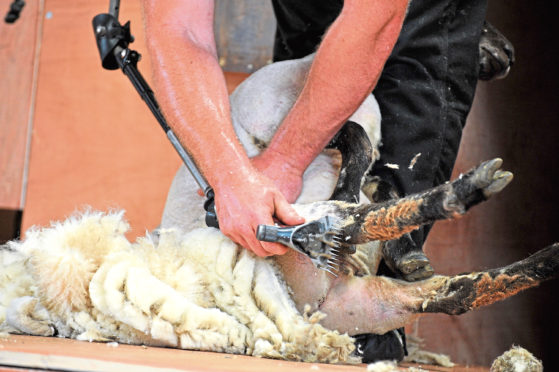 A competition to find the best fleece in the UK has been launched by British Wool.
The Golden Fleece competition, run in conjunction with JG Animal Health, is open to all farmers registered with British Wool.
Anyone wishing to enter can do so via British Wool's network of 11 grading depots, including Evanton, Galashiels and Irvine.
Qualifying fleece competitions will also be held at 18 agricultural shows across the UK this year. These include the Royal Highland Show and the Black Isle Show.
"The Golden Fleece competition is designed to showcase the exceptional quality of British wool, and we're expecting incredibly high standards again this year," said British Wool chairman, Trevor Richards.
Competition judging will take place across two stages with the eight finalists invited to a presentation ceremony in Bradford in December.
Each finalist will receive a £125 product voucher from JG Animal Health. The winner will receive a competition salver and £1,000 prize money, and the reserve will get £500.
Entry forms are available from all British Wool depots.