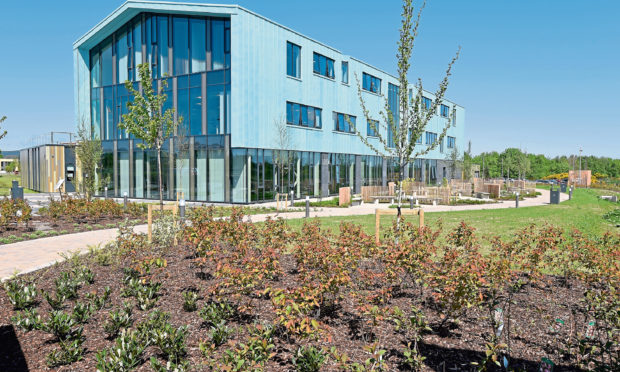 Scotland's Rural College (SRUC) is committed to investing in a £7 million centre of excellence in Inverness.
The move follows the recent sale of the college's former Drummondhill site, which has led to the relocation of key staff and services and the ending of post-mortem examination facilities in the region.
SRUC is seeking public support to leverage funding to create a rural veterinary hub at the Inverness Campus as part of a partnership project led by Highlands and Islands Enterprise (HIE).
It has already said it will invest more than £2.8m towards the £7m development.
"SRUC has a long history in Inverness and we're looking forward to being part of a new centre of excellence with HIE," said Caroline Argo, dean of SRUC's North Faculty.
For the moment, however, it is all change for college staff with the post-mortem service due to end on May 3 while SRUC teams based at Drummondhill will move to the An Lochran building at Inverness Campus.
To accommodate this change, SAC Consulting staff are moving from An Lochran to a new home at Alcaig Farm, near Conon Bridge, becoming the first tenants in a partnership with local farmers Shaun and Ewan Macdonald.
SRUC's five-strong veterinary services team, meanwhile, will move to the Inverness Campus to work alongside the existing SRUC Epidemiology Research Unit.
"The decision to end post-mortem examinations in Inverness was not taken lightly," said Ms Argo.
"The move, however, supports an approach from SRUC Veterinary Services to move away from post-mortem provision and instead work with veterinary practices to support the diagnosis, control and prevention of disease. Ultimately this will be to the greater benefit of livestock producers across the whole of the Highlands."
George Gunn, head of veterinary epidemiology at SRUC, said: "We are actively seeking to make this a world-class centre for animal health-related research, innovation and linked business development."
NFU Scotland's Highlands and Islands chairman Martin Birse said that while it was sad to see the closure of the post-mortem examination service, he looked forward to seeing specialist vets in disease surveillance out and about, working in conjunction with farmers' own vets.