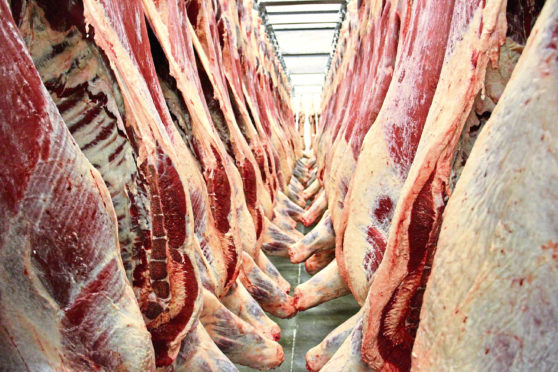 The Scottish Government has been called on to provide "imagination and real money" in order to reverse the decade-long decline in cattle numbers.
The Scottish Association of Meat Wholesalers' (SAMW) annual conference in Glasgow heard president Andy McGowan call for "big investment" in the revival of cattle production, or risk failing to meet Scotland Food and Drink's £30 billion turnover target by 2030.
"I don't think we should be ashamed, as farmers and processors, of asking for a big investment from government to realise our undoubted potential," said Mr McGowan.
"Investments made now will pay dividends in the years to come."
He said initiatives such as the calf support and beef efficiency schemes had looked promising but ultimately proved to be ineffective in reversing the downward spiral in production.
However, he admitted it was difficult to see any alternative to some form of headage payment approach.
This would need to be significant enough to make a meaningful difference to the suckler enterprises but simple enough to ensure widespread producer uptake, he said.
"The Scottish Government has already promised pilot programmes to test future support structures, so let's work a headage system pilot up in line with the government's pledge," he added.
Meat wholesalers are also anxious to see a successor to the EU-funded Food Processing and Marketing Grants Scheme which has supported substantial investment in Scottish food businesses.
Mr McGowan – supply chain manager of Quality Pork Ltd, which runs the pigmeat plant at Brechin – was appointed SAMW president at the annual conference.
The new senior vice-president is Billy Stewart, group trading manager with AK Stoddart, Broxburn and Ayr. The junior vice-president is John McMaster, technical manager with ABP Perth.