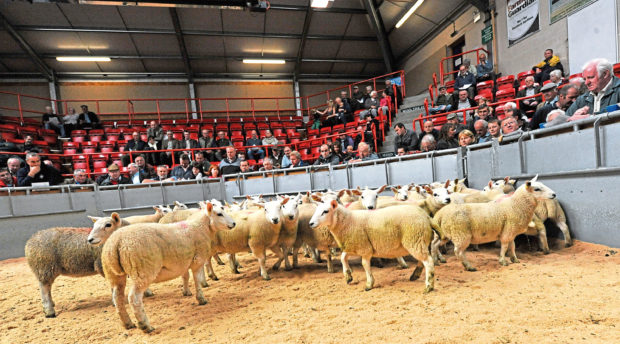 Plans to change the way sheep are aged prior to slaughter have officially been put on hold.
Current rules over the control of TSEs (transmissible spongiform encephalopathies) require the carcases of lambs and sheep to be split and the spinal cord removed if the lambs are old enough to have their first pair of permanent teeth.
Industry has long described the rules as time-consuming with questionable accuracy, and the National Sheep Association (NSA) estimates they cost the sheep sector in excess of £24million a year.
A change to the method of determining the age of sheep, to a calendar date rather than by checking teeth, had been proposed, but Defra has written to stakeholders confirming the change will not be put in place for the 2019 lamb crop.
Under the new system, any lambs going to slaughter prior to June 30 would be deemed to be under 12 months old, and exempt from splitting rules, while anything marketed after June 30 would require its carcase to be split.
In the letter, Defra blamed Brexit uncertainty for the delay and said it was not feasible to introduce the changes before the end of June.
NSA chief executive, Phil Stocker, said government needed to take steps to ensure the change was implemented ahead of the 2020 season.
"This isn't a matter of accepting defeat, we were told this was a 'Brexit no-deal' related delay and we now have to push forward within the window available," he added.
NSA Wales regional development officer, Helen Roberts, said the move would affect finishers – many of whom travel to the north of Scotland to buy store lambs.
She said: "The move to a calendar cut-off day would hugely help the market and not doing so is a hindrance to finishers."
NFU Scotland livestock committee chairman, Jimmy Ireland, said: "Farmers and crofters in Scotland want to move away from the practice of checking teeth to a system which provides greater certainty for those marketing lambs. While the change has been delayed, NFU Scotland will be seeking an agreement on how to administer a change so that it can be implemented as soon as reasonably possible. This is yet another area where Brexit uncertainty is having an effect on enabling positive change for businesses across Scotland."