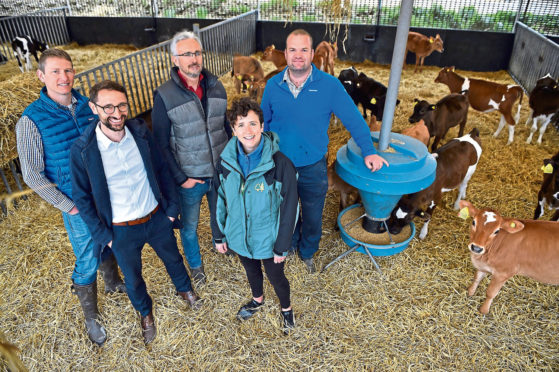 A trio of projects looking at new breeding technology and bedding for cattle has been awarded more than £175,000.
The funding, through the Scottish Government's £6million Knowledge Transfer and Innovation Fund, was announced by Rural Affairs Minister Mairi Gougeon during a visit to Dourie Farm in Port William, Galloway.
"Our rural businesses are full of people with the skills, expertise and potential to drive the rural economy forward," said Ms Gougeon.
"All they need is the right support, delivered at the right time. This £175,000 investment will help diversify their skill-set and ensure innovative technology is at the forefront of our farming and food production industry."
Dourie is one of three farms participating in the Fast Breeders Project with SRUC – one of the funding recipients. The project will address the slow rate of genetic improvement in dairy cattle. Dourie owner, Rory Christie, said: "We hope that the eventual genetic gains we make from a full breeding programme will not only improve the resilience and sustainability of our own grass-based dairy farms, but can also be shared as a blueprint for improvement across the whole livestock sector."
The other farmers taking part in the project are Graham Armstrong of Kirvennie Farm, Wigtown, and Charlie Russell of Glenapp Estate, Girvan.
The other projects, both run with the Scottish Agricultural Organisation Society (SAOS), are the East/West Breed Grazing collaboration pilot and one looking at the potential of woodchip bedding for livestock in the west of Scotland.
The breeding project involves two breeding cattle movement trials – one from the east to west for summer/backend grazing and one from the west to east for outwintering on forage crops.
It aims to quantify the value of moving cattle to lower-cost natural resources.
The three projects were supported by the government's Rural Innovation Support Service (RISS)
Soil Association Scotland deputy director and RISS lead, David Michie, said: "RISS provides a factiliator whose job it is to get the right people together from along the supply chain and get their idea off the ground – help them access funding if need be, or just figure out how to get started."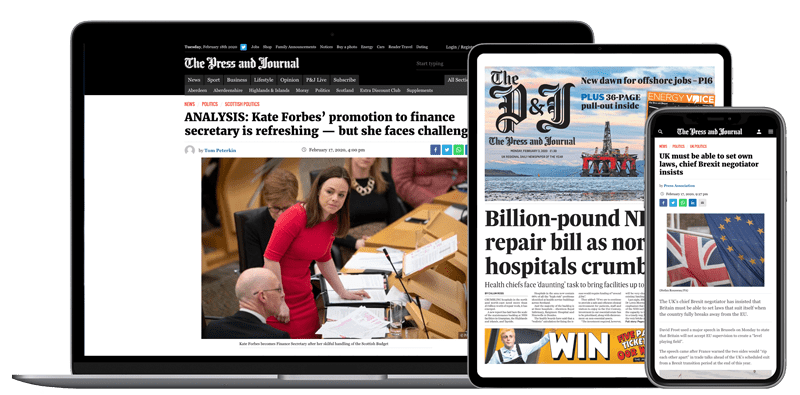 Help support quality local journalism … become a digital subscriber to The Press and Journal
For as little as £5.99 a month you can access all of our content, including Premium articles.
Subscribe