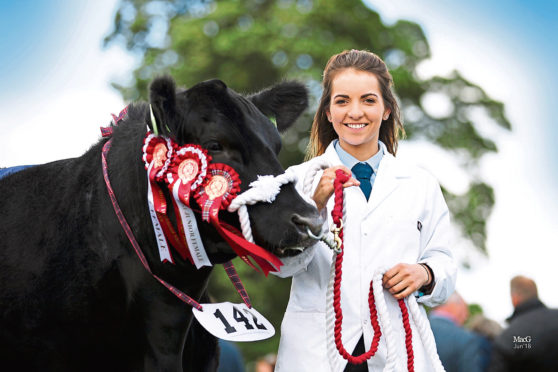 The Aberdeen-Angus Cattle Society has revamped its Youth Development Programme (YDP).
The programme, which launched 10 years ago, provides pedigree cattle industry training to young people aged between eight and 24.
It will now be led by a national programme co-ordinator, Tina Russell, and a team of four regional co-ordinators.
This includes Stirlingshire breeder Stephanie Dick for the Scottish region. "With the new team in place, we want to make subtle but vital changes that will see this excellent platform go from strength to strength," said Ms Russell, who previously worked as a field officer for Kent Young Farmers as well as spending seven years working with young people in the Beef Shorthorn Society.
"We will be placing a focus on not only producing young people who know how to show cattle, but young people who have in-depth knowledge and understanding of what it takes to be a top-quality stockman or woman."
She said the training on offer from the YDP would change, particularly for senior participants who will learn more about nutrition and the theoretical side of cattle breeding.
"With the introduction of regional co-ordinators, there will be much more of a local focus in regard to volunteers and facilities used with strong input from local Aberdeen-Angus clubs, allowing for a real community buy-in to the activity that is being run," added Ms Russell.
"Each of the regional co-ordinators have their own experiences of successfully emerging from the Youth Development Programme too, so they are excellently placed to help guide and progress the programme's future.
"One of the core roles for the regional co-ordinators will be to engage heavily with schools, Young Farmers clubs, and universities and colleges to ensure that no one with an interest is excluded from the opportunity. This really is open to all," added Ms Russell.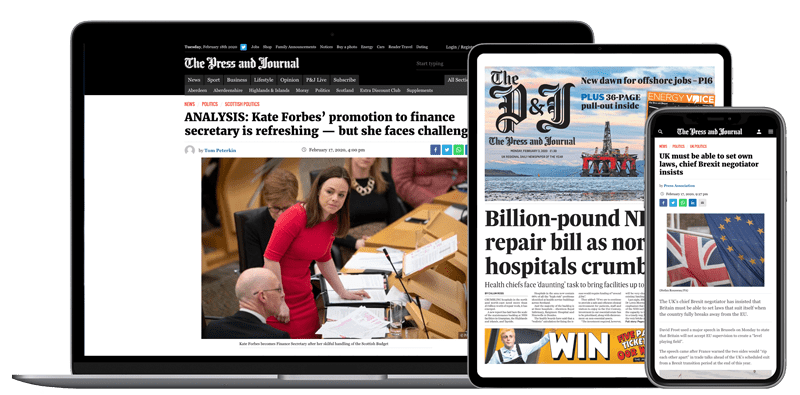 Help support quality local journalism … become a digital subscriber to The Press and Journal
For as little as £5.99 a month you can access all of our content, including Premium articles.
Subscribe