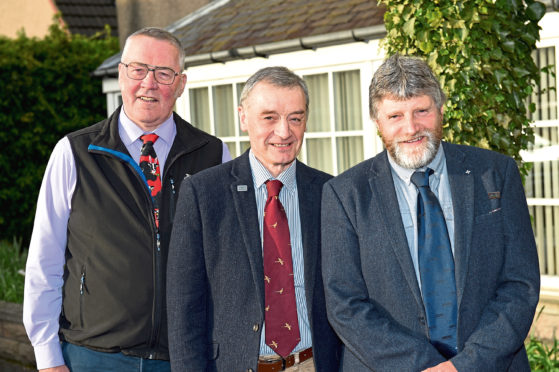 The inclusiveness of NFU Scotland (NFUS) has been questioned less than a week after the union launched a campaign seeking to recruit new members.
Union president Andrew McCornick and vice-presidents Charlie Adam and Martin Kennedy were at the Kintore Arms in Inverurie to gather views from members and give an overview of its policy priorities.
However, efforts to promote the union's new family membership offering, which seeks to get everyone working in a member farm business involved with NFUS, backfired .
Udny farmer Michelle Stephen, of Meikle Tillyeve, accused NFUS of poor attitudes towards women.
Ms Stephen, who was one of only three women at the meeting, said: "I'm quite disgusted about your opinions about female farmers.
"It's no wonder females don't come to meetings like this."
When asked what had prompted her statement, Ms Stephen said she didn't agree with comments by other members about the role of women as secretaries on farms and that the new family membership was a way to speak to others rather than men, who were the head of the business.
"You should be getting out to everybody," she said.
NFUS regional manager for the north-east, Lorna Paterson, said the family membership sought to get more females and young people involved.
She said: "We need females to be coming and wanting to work with us. It's the same with young people. It's brilliant that you are here but you are in the minority."
Vice-president Martin Kennedy agreed and said the union needed a more diverse membership and image when representing the industry.
He said: "Like it or not, when it comes to lobbying people, if we go in with half a dozen old guys they won't listen to us.
"We want to encourage younger folk and females to get on-board.
"We need to get on with the grass roots.
"There is a right for everybody to be a member and we need everybody to be on-board."
Earlier in the meeting a young farmworker also spoke of his difficulties engaging with the union. He said he had tried to join NFUS but was told there was no membership category suitable for him.
Huntly farmer Tom Johnston said: "We need to get the group secretaries informed that if someone comes to join the union, get them joined up. We need them to be positive and give everybody an opportunity."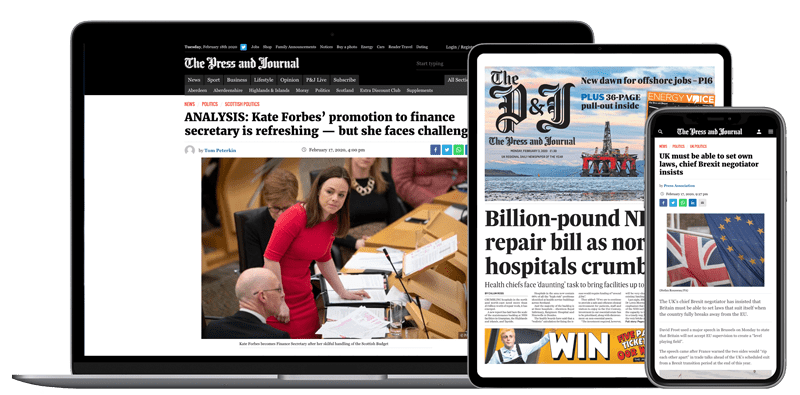 Help support quality local journalism … become a digital subscriber to The Press and Journal
For as little as £5.99 a month you can access all of our content, including Premium articles.
Subscribe