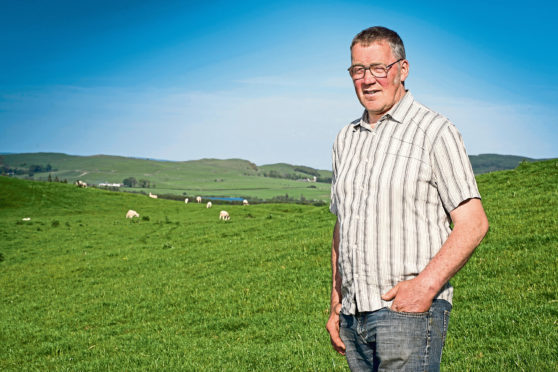 Long delays by the Scottish Government in processing land inspection forms have left a significant number of farm businesses with only days to complete their Single Application Forms (SAF).
The deadline for submitting forms is May 15 but some businesses that had a land inspection in 2018 have only started receiving letters and revised maps from the Scottish Government this week. They risk being fined for late submission if they do not meet the deadline.
One of those affected is NFU Scotland president, Andrew McCornick, who said Scottish Government's communication had been poor and described the delays as a "worrying and inconsiderate situation".
"The fact remains that the SAF application window closes on the May 15 and all claimants, including those with land inspections in 2018, must meet this deadline if they wish to avoid any deductions for late submission," he said.
"Members have the comfort of knowing that, while obliged to stick to the May 15 deadline, limited changes to their 2019 SAF form that relate to new maps can still be made up until May 31, 2019 without penalty."
A Scottish Government spokesman said: "We are very conscious that farmers, crofters and land managers will be concerned about submitting their SAF and are keen to do all that we can to help address these concerns.
"Following the routine undertaking of land inspections, we have issued updated maps which claimants will be able to utilise to complete their SAF form.
"If anyone has a concern regarding the submission of their SAF and are seeking clarifications on the guidance or inspection information they should contact their local RPID office."