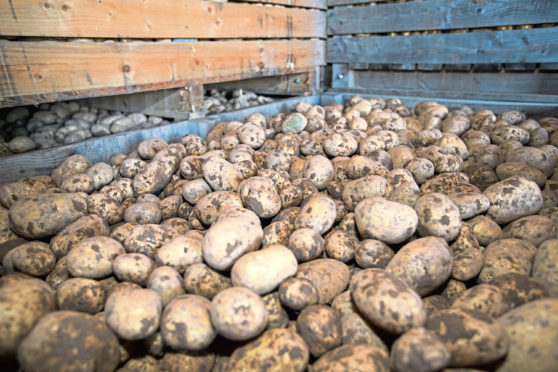 UK farm incomes decreased last year due to rising costs and a drop in the value of potatoes and oilseed rape.
Figures released from the UK farming ministry Defra reveal UK farmers' income decreased by 17% last year, with the sector's contribution to the UK economy down 6% to £9.6 billion.
Total income from farming (Tiff) decreased by 17% to £4.697bn, while average individual incomes fell by 19% to £23,957.
In a report, Defra said the main contributors to the decrease in Tiff were a £509 million increase in the price of animal feed, a £358m increase in the costs of goods and services, a £116m increase in fertiliser costs and £110m increase in energy and labour costs.
"Conversely the value of the output of potatoes fell by £220m and oilseed rape by £122m," added Defra.
The overall output from crops was up by almost 2% to £9.388bn, with the value of wheat up £95m to £2.084bn.
Barley production was below the five-year average due to decreased acreage and yields. However the overall value was up to £957m as a result of a 10% boost in prices.
The value of oilseed rape fell to £643m due to lower production and prices, while potatoes decreased in value to £641m with a 19% fall in production blamed on the summer drought.
Challenging weather was blamed for a £38m decrease in the value of vegetables to £1.417bn.
Fruit fared better with a slight increase in production resulting in a £17m boost in values to £769m.
The total value of output from the livestock sector was 2.7% higher at £14.8bn, with the value of milk up £136m to £4.487bn.
The value of eggs was up £17m to £641m, while the value of beef increased by £43m to £3.031bn.
Pigmeat decreased in value to £1.250bn, due mainly to a 7% drop in prices as a result of overproduction early in the year.
The value of sheepmeat increased by £57m to £1.258bn, while poultry meat rose by £208m to £2.626bn.
The NFU south of the border said the figures demonstrated the need for Westminster's Agriculture Bill to include measures to help farmers manage volatile weather.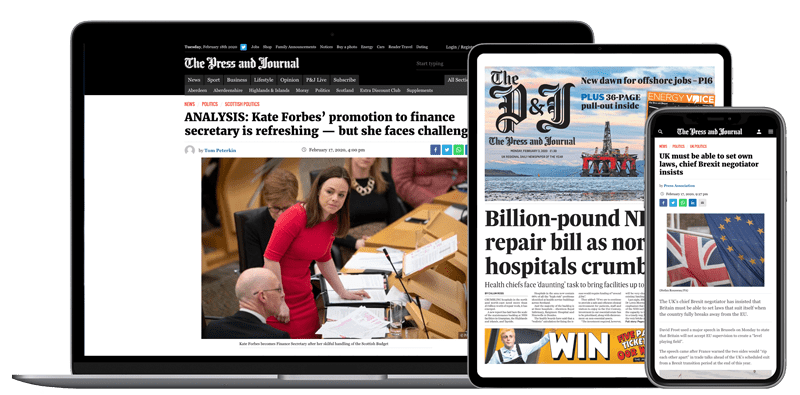 Help support quality local journalism … become a digital subscriber to The Press and Journal
For as little as £5.99 a month you can access all of our content, including Premium articles.
Subscribe