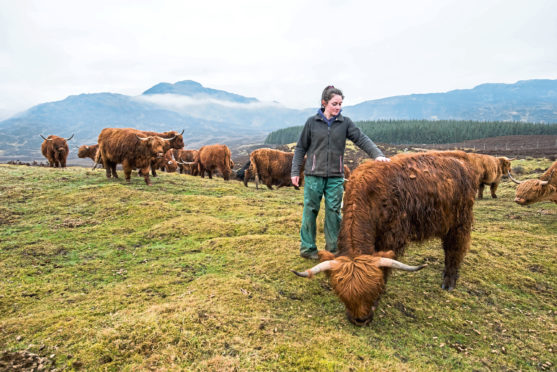 People who work in the Scottish beef, lamb and pork industries are being urged to take part in a new marketing campaign.
The Meat with Integrity campaign, being launched in the summer by Quality Meat Scotland (QMS), aims to raise awareness of the industry's animal welfare and sustainability credentials.
QMS is looking for farmers and crofters to be the faces of the campaign, and for others working in the industry to support it with marketing and promotional activities.
"The aim of Meat with Integrity is to drive consumer awareness of the Scottish red meat industry's exceptional credentials," said QMS marketing and communications director Carol McLaren.
"The campaign will also highlight our industry's world-renowned quality assurance schemes which cover the entire production process, including farms, hauliers, feed companies, auction markets and processors.
"It will also aim to increase public awareness of the heritage and expertise in the industry and the importance of animal welfare and wellbeing."
For more details, email info@qmscotland.co.uk