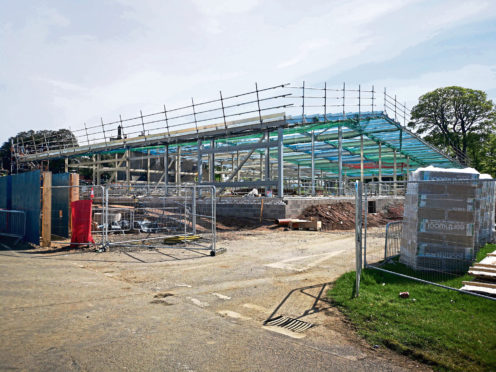 Construction of the new members' pavilion at the Royal Highland Showground is "on time, on budget and on progress".
That was the message delivered by Alan Laidlaw, chief executive of the show's organiser the Royal Highland and Agricultural Society of Scotland (RHASS), at a media briefing.
In December last year RHASS was given the go-ahead for the £5 million conference and meetings structure at the showground at Ingliston, near Edinburgh.
The new building is being created as a replacement for the previous members' building, the MacRobert Pavilion, and this year's show will once again feature a temporary members' building while the new one is being constructed.
"We are making the progress that we want to make," said Mr Laidlaw.
"We always said it was a project that could not be done between two shows.
"The deadline for completion (of the new building) is March for a soft launch next year, ready for the 2020 show."
RHASS head of operations, Mark Currie, said £600,000 had been spent on showground improvements in the past year including fencing, upgrades to the forge area, and a revamp of the Heather Bar and Strathmore Restaurant.
RHASS commercial director, Lorne Scott, said upgrades to the features would help strengthen RHASS's presence in the events market in Edinburgh and enable it to utilise the site throughout the year.
Mr Laidlaw added: "The customer is becoming more discerning. People want to have that shiny experience and we were a bit behind the curve."
When quizzed on the management following the departure of the show's manager, Mr Laidlaw said: "We have got a team here that have a lot of experience and the management side of things is pretty stable now, to say the least."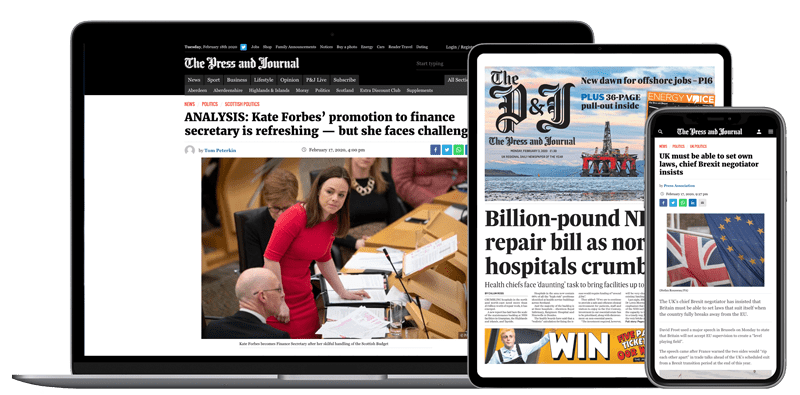 Help support quality local journalism … become a digital subscriber to The Press and Journal
For as little as £5.99 a month you can access all of our content, including Premium articles.
Subscribe